Lady Gaga opens up to Oprah Winfrey about the rumours she had an affair with Bradley Cooper
Publish Date

Thursday, 28 November 2019, 3:21PM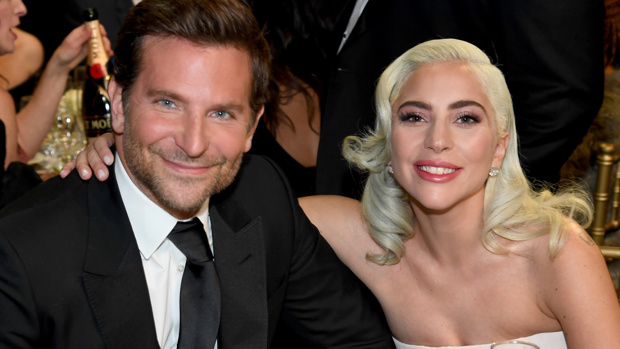 Their chemistry is undeniable ... so it was no surprise rumours spread like wildfire that Lady Gaga and Bradley Cooper were secretly in a romantic relationship.
After all, the two A Star Is Born co-stars had audiences swept up in their roles of Ally and Jackson Maine.
However, after remaining relatively silent in response to the rumours, Gaga has spoken with Oprah Winfrey for Elle magazine to set the record straight.
Broaching the subject of the 44-year-old director, Winfrey said: "I have to ask you one question about Bradley. I was sitting in Bradley's kitchen the other day, and he was taking care of his daughter, and we ordered takeout, and it was just wonderful to see him lean into the dad thing."
"He's a beautiful father," Gaga agreed.
"Isn't he a beautiful father? He's all the way in. We were talking about all the rumours about you guys last year. He said if they had been true, he never would have been able to look you in the eye sitting at that piano," continued Winfrey, referring to their intimate performance of 'Shallow' at the Academy Awards earlier this year.
READ MORE:
• Bradley Cooper reveals an astounding fact about his directing from A Star Is Born!
• Watch Kelly Clarkson's incredible cover of Lady Gaga and Bradley Cooper's 'Shallow'
"Absolutely. Absolutely," the 33-year-old singer responded. "Quite frankly, I think the press is very silly. I mean, we made a love story."
"For me, as a performer and as an actress, of course, we wanted people to believe that we were in love.

"And we wanted people to feel that love at the Oscars. We wanted it to go right through the lens of that camera and to every television that it was being watched on. And we worked hard on it, we worked for days. We mapped the whole thing out—it was orchestrated as a performance," she continued.
"You were orchestrating it as a performance to evoke exactly what it did," Winfrey replied.
"It did," Gaga admitted. "In truth, when we talked about it, we went, 'Well, I guess we did a good job!'"
And that they did!
Take your Radio, Podcasts and Music with you