Marie Osmond opens up about tragically losing her son when he was just 18 years old
Publish Date

Tuesday, 10 September 2019, 3:42PM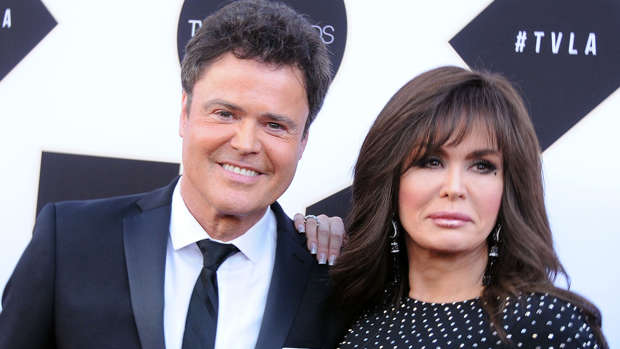 Marie Osmond doesn't think she'll "ever" get through the pain of her son's death.
The 59-year-old singer tragically lost her son Michael - whom she had with second husband Brian Blosil - in February 2010, when he jumped from the eighth-floor balcony of his downtown Los Angeles apartment at the age of 18.
But while she has "fleeting" moments in which she feels healed from Michael's death, she's still reminded constantly of what her son "left behind."
Appearing on CBS Sunday Morning, Osmond said: "You know, I don't think you're ever through it. I think God gives you respites, and then all of a sudden it'll hit you like the day it did. The ripple effect is so huge, what you leave behind."
The Donny & Marie star - who is also mother to Stephen, 36, Jessica, 31, Rachael, 30, Brandon, 22, Brianna, 21, Matthew, 20, and Abigail, 17 - also opened up about her final conversation with her son, who was suffering from depression.
She said: "When I heard him say to me, I have no friends, it brought back when I went through depression, because you really feel so alone. I'm not a depressed person, but I understand that place, that darkness ... I told him, I said, 'Mike, I'm gonna be there Monday and it's gonna be OK.' But depression doesn't wait 'til Monday."
"What if I had just put him on a plane and said, 'Come be with me,' or gone there? I think if you live in 'what ifs' ... you stop living."
WHERE TO GET HELP:
• Lifeline: 0800 543 354 (available 24/7)
• Suicide Crisis Helpline: 0508 828 865 (0508 TAUTOKO) (available 24/7)
• Youth services: (06) 3555 906
• Youthline: 0800 376 633
• Kidsline: 0800 543 754 (available 24/7)
• Whatsup: 0800 942 8787 (1pm to 11pm)
• The Word
• Depression helpline: 0800 111 757 (available 24/7)
• Rainbow Youth: (09) 376 4155
• CASPER Suicide Prevention
If it is an emergency and you feel like you or someone else is at risk, call 111.