Matthew McConaughey has set his mum up on a date with Hugh Grant's dad
Publish Date

Tuesday, 21 January 2020, 3:07PM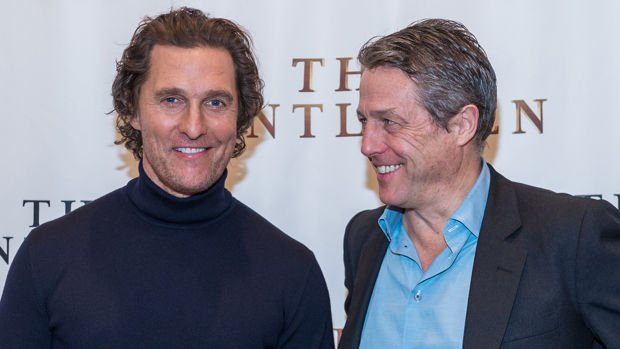 It seems Matthew McConaughey and Hugh Grant want to form a little family of their own ... 
The Hollywood hunks have set their parents up, with Matthew's mum going on a date with Hugh's dad this week!
The Gentlemen co-stars have played matchmaker between Kay McConaughey and James Grant and have even suggested they think the elderly duo will have "red hot" chemistry.
Speaking to Entertainment Tonight, Matthew said: "His father's 91, my mother's 88. They're going out.
"This week, they're supposed to meet ... and we probably won't see them for the rest of the night."
Before Hugh added: "We did set them up. It's going to be red hot."
If the date is successful, Matthew - who has kids Levi, 11, Vida, 10, and Livingston, seven, with wife Camila Alves - joked it could be the start of a new career for him.
He quipped: "[I could get into] Matchmaking. They have to be over 85 ..."
We can't wait to hear how the date went!