Michael J. Fox recalls hilarious "nightmare" experience sitting next to Princess Diana at premiere
Publish Date

Wednesday, 25 November 2020, 5:36PM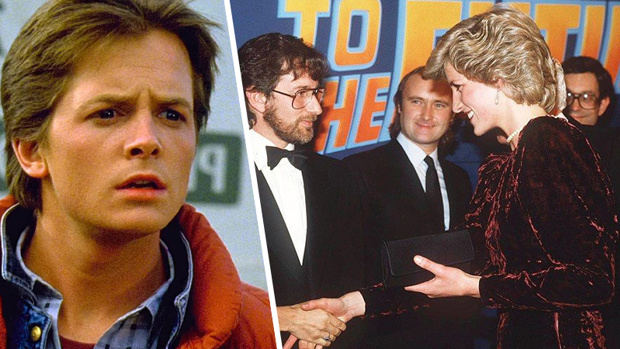 You would think getting to sit next to the late Princess Diana would be a life-changing experience ... but for Michael J. Fox it wasn't.
During a recent interview with Jimmy Fallon on The Tonight Show, the 59-year-old revealed the hilarious "nightmare" he was faced with when sitting next to the 'People's Princess' at the premiere of Back to the Future in 1985.
He recalled: "She was sitting next to me. The lights go down and the movie starts, and I realise I am one fake yawn and an arm stretch away from being on a date with her, which is hilarious.
"The movie started and also, I had to go pee. So, for the rest of the movie, I'm sitting there, like, dying. I can't say anything to her and I can't walk away from her, because I can't turn my back on her," he continued.
"So, it was just agony. It could have been the greatest night of my life, but it was just a nightmare. A pee-holding nightmare."
When asked if Diana liked the movie, Michael added: "She seemed to laugh a couple of times."
Meanwhile, Michael recently said he was planning a "second retirement" from acting, after first stepping away in 2000 as he battled Parkinson's disease.
It has been 23 years since Princess Diana died at the age of 36, when the car she was travelling in crashed in a Paris tunnel on August 31, 1997.