Millie Elder-Holmes bares all in stunning nude photo
Publish Date

Tuesday, 18 February 2020, 11:57AM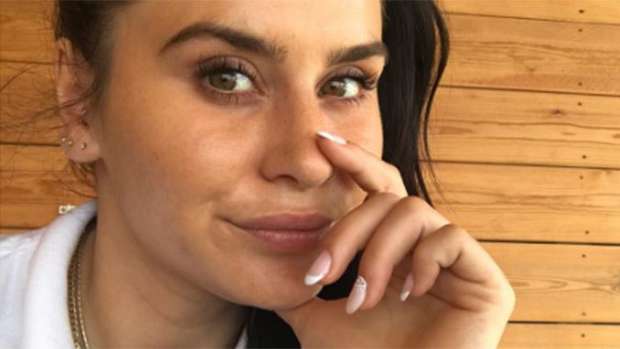 Millie Elder-Holmes, daughter of Dr Hinemoa Elder and late broadcaster Sir Paul Holmes, has shared a poignant message about body confidence on Instagram.
Taking to her personal profile, Finding Millie, the lifestyle and wellness influencer shared a stunning photo of herself completely naked, sitting in a grassy field.
Alongside the image, Elder-Holmes wrote: "Naked is how we are born, and a huge part of self acceptant for me has been accepting how my body looks without clothes ...
"Last summer when I moved to my secluded house on Lesvos I started doing things around the house half-clothed or naked, I was alone a lot.
"At the start, I would wince at my rolls and folds, but eventually I just saw my body for what it was. Beautiful from every angle.
"Of course I have my hang ups, but generally speaking I accept and appreciate my body for what it is.
"So when I came home I did my first ever naked photoshoot ... I loved it, it was empowering and magical."
READ MORE:
• Millie Elder-Holmes debuts bold new full neck tattoo
• Millie Elder-Holmes claims she suffered domestic abuse by her former boyfriend

Millie went on to encourage her fans to not feel shame with their bodies.
"I really don't get why nakedness is so offensive to some, time and place sure ... but I don't think we should ever make people feel shame about their bodies.
"Only perverse people can make it into a sick sexual thing, it's beautiful and natural in my eyes.
"Look at yourself, again and again (Louise Hay calls it mirror work) until you accept it and then celebrate the skin/body your in and all that it does."
Elder-Holmes is currently based in Greece, where her parents met, but has spent the summer at home in New Zealand on Waiheke Island with her mother.
Before arriving in New Zealand at the end of last year, she said: "For the first time in 5 or so years after the loss of my dad and my partner so close together these holidays seem worth celebrating."