Olivia Newton-John says shes winning her breast cancer battle as her tumours have shrunk
Publish Date

Thursday, 30 January 2020, 3:21PM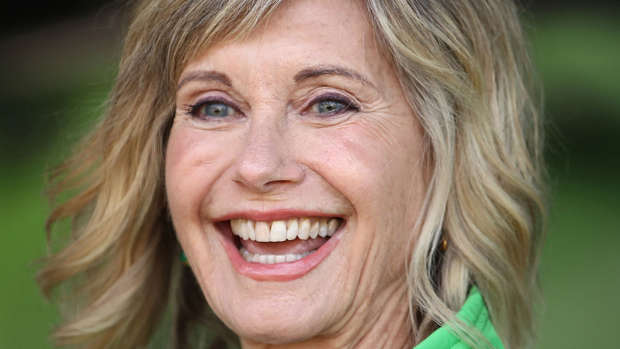 Music icon Olivia Newton-John says she is winning her fight against breast cancer ... and it's all thanks to medicinal cannabis.
The 71-year-old singer announced the news as she walked down the red carpet with her niece Tottie Goldsmith and John Travolta at the G'day USA gala in Los Angeles. 
"My tumours are receding or they're going away or they're staying the same," the much-loved Australian told reporters.
"On a stage four metastatic breast cancer that's pretty amazing. I don't see it as a battle. I am winning."
Olivia then went on to push for the wider use of cannabis as a medicine, adding: "For me, the proof is in the pudding and I'm the pudding.
"If I hadn't had the experience I'm having with cannabis I wouldn't be able to talk about it."
She also said that it has helped her with both "pain and sleep," with her cancer having spread to her lower back.
READ MORE:
• John Travolta teases fans by saying him and Olivia Newton-John are "trying to do something together"
• The cast Of Grease: Then and now
Olivia was diagnosed with her third bout of cancer in 2017 after she was successfully cured of the disease in 1992 and 2013.
The Grease star, who was made a dame last year, is due to perform for the first time following her diagnosis at the Fire Fight Aus­­tralia bushfire charity concert in Sydney on February 16.