Opening act that woke Elton John up has been cut from his Mission Estate concert this Saturday
Publish Date

Tuesday, 11 February 2020, 2:18PM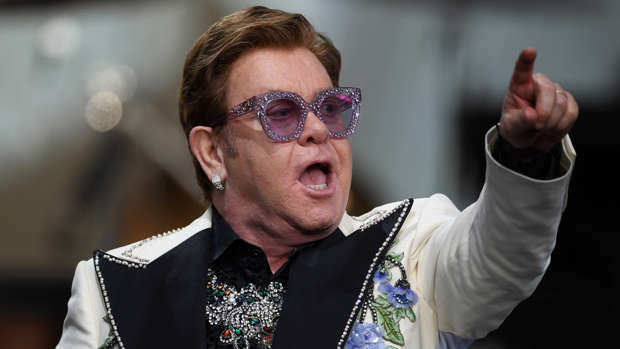 An opening act who claims their time on stage was cut short after they woke Sir Elton John up from his pre-gig nap at his Mission Estate Concert in Napier, are now off the bill for the superstar's second concert this coming Saturday.
Mission Concert Management Garry Craft said the decision was made to cut Hawke's Bay band Badger because re-scheduling meaning there was not enough time for all of the opening acts to play.
"We've had to re-adjust the schedule for the day and unfortunately can't fit them in," Craft said.
Badger had opened for Elton John at his Waitangi Day concert and was set to perform this weekend.
But their time on stage was cut short by 15 minutes after they woke up the music legend.
Badgers said the 72-year-old arrived at the venue and had a nap before taking the stage - a pre-gig ritual Elton is famous for.
"He was doing that apparently while the pre acts were on," they said.
However, fifteen minutes before they were set to finish, the stage manager gave the band the signal to finish their last song.
The band said they were told after they came off stage that Elton came out of his dressing room and said: "What's that racket?".
"I think it was probably the drums more than anything that was possibly annoying him while he was trying to sleep," they added.
READ MORE:
• This 1991 video of Rowan Atkinson hilariously interviewing Elton John has gone viral
• Elton John dedicates his Oscar win to Bernie Taupin with heartfelt acceptance speech
"After we got off, the stage manager came up to us and said, 'Elton's not happy.'
"At first, I thought, couldn't he find somewhere else to sleep?
"But then my band member pointed out that it is Sir Elton, and what Sir Elton wants Sir Elton gets. So, we just thought, okay that's fine, he runs the show."
The band took to their Facebook page to announce the news they were cut with a sad-face emoji.
"We'd like to take this opportunity to thank The Mission for having us back again last Thursday for a record third time! Always a pleasure and we look forward to finding out who next years big act is soon," Badger said in a Facebook post.
Strech and Danica Bryant will still be opening at the concert.
- Additional reporting Hawkes Bay Today