Photos of Princess Diana comforting a crying mother at her dead son's grave are going viral
Publish Date

Tuesday, 3 September 2019, 9:29AM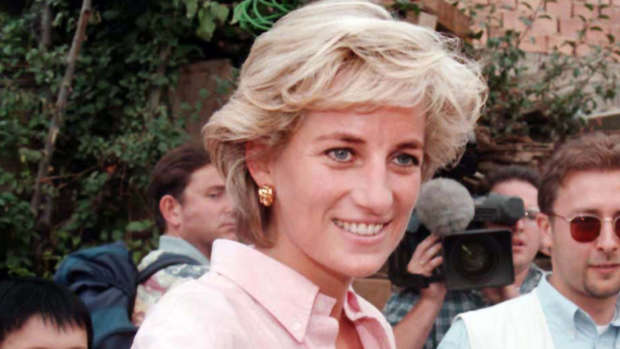 Following the 22nd anniversary of the beloved Princess Diana's tragic death in a car accident in Paris, six photos of the mother-of-two have gone viral for the most incredible reason.
A few weeks before she passed away, Diana made an unplanned trip to the Sarajevo War Cemetery in Bosnia, as she didn't know why but the image of a cemetery was stuck in her head.
The "People's Princess" was in Bosnia as part of a humanitarian trip to work on her ongoing crusade against landmines.
She was accompanied by Ken Rutherford and Jerry White on what would be her final trip and the two later reflected on the emotional journey for HBO's 2017 documentary Diana, Our Mother: Her Life and Legacy.
Speaking about the deeply private moment, White said: "It still gives me chills when I recall this powerful, unscripted, unplanned moment."
"The image of her in a cemetery in Sarajevo, on the last day of our three-day trip still haunts me. It wasn't planned. It was never on the itinerary. But Diana told me three times, 'I can't get this picture of me in a cemetery out of my mind.'"
"She asked me if there was a cemetery nearby, as it was something we should visit," he continued.
READ MORE:
• In memory of Princess Diana: A beautiful metamorphosis video of the People's Princess
• Poignant photos show Princess Diana's grave on the 22nd anniversary of her death
"'Jerry, I have this feeling, this image of me in a cemetery, it's strange.' We were running late for a final reception, and there was no room for this detour, but Princess Diana seemed adamant, mysteriously."
"So, we drove out of the way to the former Olympic stadium that had become a massive graveyard for those killed during the war. I watched as Diana took her place among hundreds of tombstones. It was eerie, now that I reflect on it. She walked slowly, among tombstones and even yellow rose bushes," he recounted.
It was while she was walking around the cemetery that Diana came across a mother who was weeping the loss of her son near his grave.
"Diana didn't speak Bosnian, and this mother didn't know English," White said. "So they just embraced. So intimately, so physical, so emotional, mother-to-mother."
In photos of the emotional scene from 10 August, 1997, Diana can be seen comforting the visibly distraught woman, holding her and wiping away her tears.
"It was vintage Diana, reaching out, wiping the mother's tears and cheeks. It's the only framed photograph of Diana I still have in my home."
Praising the empathy and compassion the Princess, White said: "Diana listened more than she spoke. It was intense to watch her absorb human pain. She was hyper-intuitive and fully appropriate in the face of people's suffering. She asked questions and gave her full attention, focusing her big eyes like a laser on the tragic story in front of her."
She truly was the People's Princess.