Pink's epic response to 'mum shamers' who slammed Jessica Simpson for dyeing her daughter's hair
Publish Date

Mon, 5 Aug 2019, 4:18PM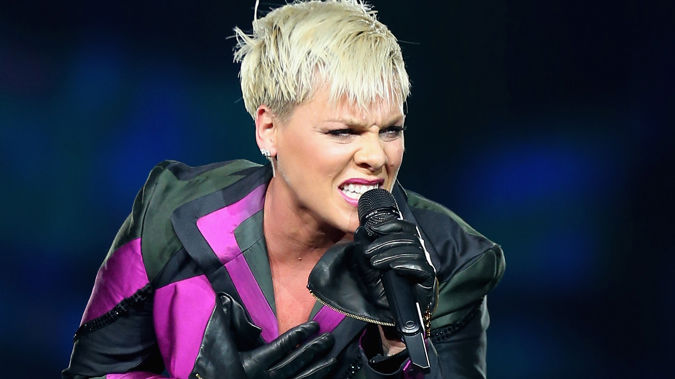 Pink's epic response to 'mum shamers' who slammed Jessica Simpson for dyeing her daughter's hair
Publish Date

Mon, 5 Aug 2019, 4:18PM
As we know, the internet loves to mummy-shame.
But Pink isn't going to stand idly by while a fellow pop star gets attacked.
Taking to Instagram Pink shared a photo of her personally dying her eight-year-old daughter Willow's hair blue in solidarity with Jessica Simpson who was being attacked by the "parenting police".
Alongside the photo, she wrote: "I heard people were bummed on Jessica Simpson for letting her seven years old get her hair coloured. So we thought we'd share what we did yesterday."
She also added a hashtag that read "blue hair don't care".
Her bold move comes after trolls vented their outrage at Jessica Simpson for allowing her young daughter Maxwell Drew Johnson to get a purple tint added to the ends of her blonde locks.
Jessica – who revealed her daughter was inspired to get the look by the Disney movie The Descendants – was quickly blasted by mum-shamers who said that she was "ruining" her seven-year-old's hair.
"Why start ruining her hair so young?" one follower asked.
Another commented: "So young its a shame."
A third added: "So sad to see a child this young getting her hair dyed. She looked so much prettier with her natural golden locks."
It's not the first time that Pink - who has her two kids with husband Carey Hart - has faced off against online shamers.
The 'Just Give Me A Reason' hitmaker previously vowed to stop sharing photos of her kids, after she got slammed for sharing a picture of Jameson without a nappy on.
She told Ellen Degeneres at the time: "I cried so hard after that because I like to share my family ... I'm prouder of my kids than anything I've ever done."