Meghan's incredible surprise
Section

News,

Publish Date

Thursday, 7 March 2019, 4:06PM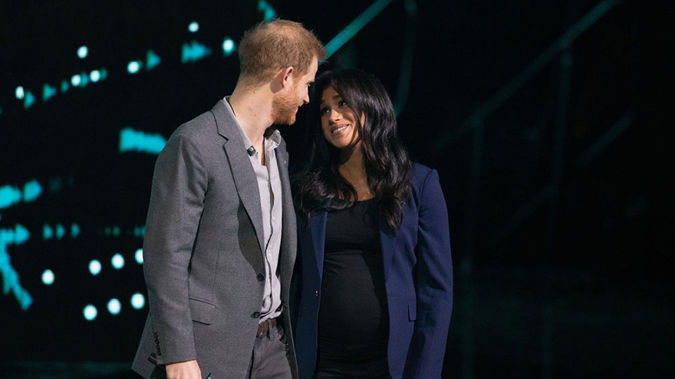 If Prince Harry wasn't enough to excite a royal crowd, fans that attended an event in London were thrilled to see Meghan Markle take the stage as well.
Harry was a guest speaker at a WE charity event earlier this week when he told the crowd that he was going to try and "drag" his wife on stage.
The crowd went crazy as Harry walked over to the side of the stage to help his heavily pregnant wife up the stairs.
Watch the video here:
Dressed in black trousers with a matching black top, a navy blue blazer, and black high heel stilettos, the Duchess of Sussex looked casual but extremely smart.
Her appearance came as a surprise to the packed out arena at Wembley as it was previously thought that she wasn't going to attend.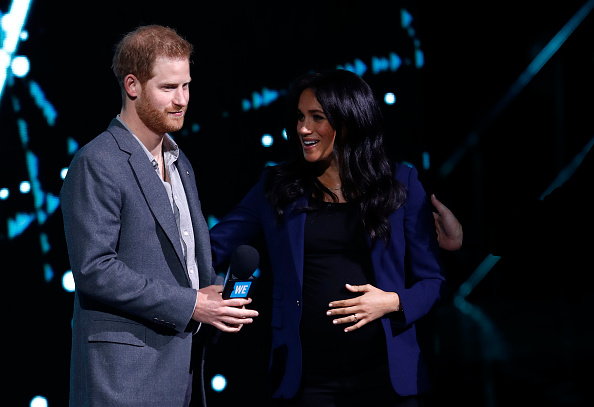 READ MORE: 
WE are a charity that was started by a 12-year-old with that wanted to combat child labour. 
During his speech, Prince Harry referenced a powerful quote from Martin Luther King Jr.: "Darkness cannot drive out darkness; only light can do that. Hate cannot drive out hate; only love can do that."
He explained how Meghan reminded him of the quote quite often.