Prince William breaks his silence on Prince Harry and Meghan Markle's explosive Oprah interview
Publish Date

Friday, 12 March 2021, 9:50AM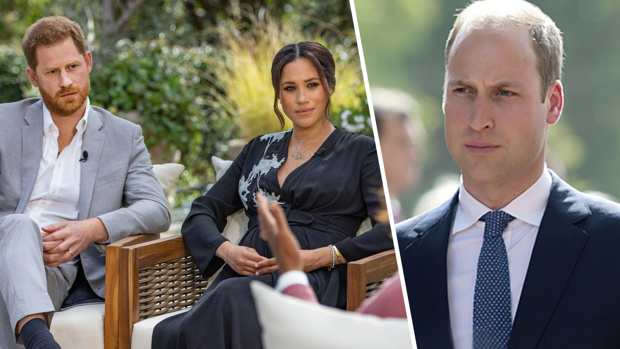 Prince William has finally broken his silence in reaction to the Duke and Duchess of Sussex's Oprah Winfrey interview.
The 38-year-old addressed the couple's claims there were "concerns and conversations" about how "dark" their son Archie's skin would be before he was born.
During a visit to a school in east London, the Duke of Cambridge told reporters: "We are very much not a racist family."
William admitted he hasn't yet spoken to Harry since the interview aired earlier this week but he does intend do.
He said: "I haven't spoken to him yet but I plan too."
While Meghan Markle and Prince Harry refused to reveal who had said the comments as it "would be very damaging to them."
Winfrey later said Harry told her off-camera that the family member wasn't Queen Elizabeth II or Prince Philip, sparking a flurry of speculation about who it could be.
The two-hour interview, which aired on New Zealand screens on Tuesday night, has rocked the royal family and divided people around the world.
During the interview, Meghan described feeling so isolated and miserable inside the royal family that she had suicidal thoughts, yet when she asked for mental health help from the palace's human resources staff she was told nothing could be done as she was not a paid employee.