Prince William tearfully reveals the iconic '80s pop song Princess Diana would sing to him in the car
Publish Date

Wednesday, 8 December 2021, 5:47PM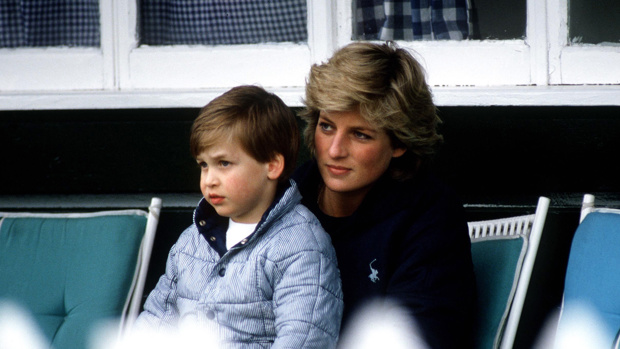 She is simply the best!
Opening up in a new podcast, Prince William shared a precious memory about his late mother and her love of music.
Speaking on In Time to Walk, the Duke of Cambridge recalled Princess Diana's fondness for Tina Turner when he and brother Prince Harry were children.
The song of choice, rather aptly, was 'The Best' which she played to raise the spirits of her children as they returned to boarding school.
"When I was younger, Harry and I, we were at boarding school. And my mother used to play all sorts of songs to while away the anxiety of going back to school," William explained.

"And one of the songs I massively remember and has stuck with me all this time, and I still, to this day, still quite enjoy secretly, is Tina Turner's 'The Best,' because sitting in the back seat, singing away, it felt like a real family moment," he said while fighting back tears.
"My mother, she'd be driving along, singing at the top of her voice. And we'd even get the policeman in the car, he'd occasionally be singing along as well. We'd be singing and listening to the music right the way up to the gates at school where they dropped you off."
"And, and that's when reality kind of sunk in that you really were going back to school because before that, you're lost in songs. You'll want to play it again just to keep that family moment going.
"When I listen to it now, it takes me back to those car rides and brings back lots of memories of my mother."
Elsewhere in the podcast, the prince also revealed his three children — Prince George, eight, Princess Charlotte, six, and Prince Louis, three — have "already inherited my family's love of music."
"Most mornings there's a massive fight between Charlotte and George as to what song is played in the morning," he revealed.
"And I have to, now, basically prioritise that one day someone does this one, and another day it's someone else's turn. So George gets his go, then Charlotte gets her go."
The royal says one of the songs his children are loving at the moment is Shakira's 'Waka Waka.'
It has been 23 years since the beloved princess died at the age of 36 when the car she was travelling in crashed in a Paris tunnel on August 31, 1997 - when William and Harry were just 15 and 12.