Princess Diana's brother Charles Spencer is selling copies of the eulogy he gave at her funeral
Publish Date

Monday, 2 September 2019, 3:53PM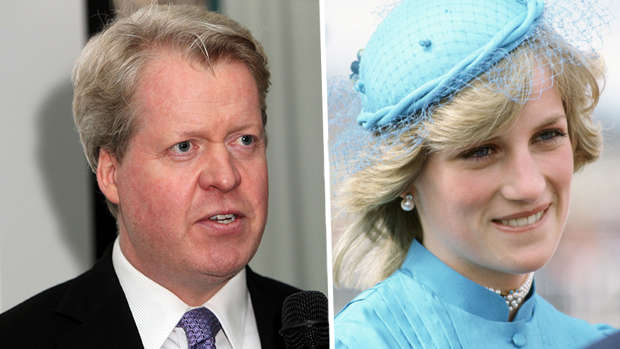 Following the 22nd anniversary of the beloved Princess Diana's tragic death in a car accident in Paris, reports have surfaced her brother Earl Charles Spencer is trying to profit off her demise.
That's right, you can now get your hands on a copy of the eulogy he read at her funeral at Westminster Abbey on September 6, 1997 — and he will even sign it.
The blue bound book, titled Earl Spencer's Tribute to Diana, Princess of Wales, comes in a case secured by a decorative ribbon and is available for purchase in the gift shop of the family's estate Althorp House for just $58.
And on certain days, Lord Charles Spencer - who is worth around $209 million - sets up a booth to sign copies for visiting customers.
A visitor, who went to the estate on last week, told Fabulous Digital: "He does the signings every day, apparently.
"He walks over from the house and they only advertise on the day he's going to do it. He usually spends 15 minutes meeting people.
READ MORE:
• In memory of Princess Diana: A beautiful metamorphosis video of the People's Princess
• Poignant photos show Princess Diana's grave on the 22nd anniversary of her death
"He does it most days according to staff. There was about 50 or 60 people in the queue, probably more.
"He was quite nice with people, pleasant and thanked them for coming."
According to the Althorp website, the book was originally printed in 2000 and describes the eulogy as being "exclusive to Althorp".