Robbie Williams announces he will be releasing a disco album
Publish Date

Friday, 1 May 2020, 9:55AM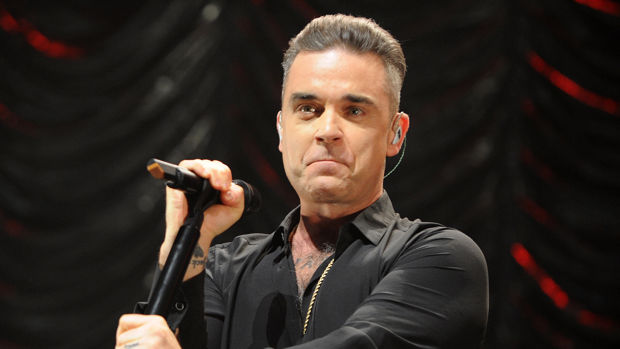 If you love Robbie Williams and you also love disco get excited ...
Because the 46-year-old pop star is set to release a disco album!
The 'Rock DJ' singer treated fans on Instagram Live to the inside scoop, revealing he was inspired to write disco music for his upcoming follow-up to last year's festive album The Christmas Present after listening to Kylie Minogue's 2001 track 'Your Disco Needs You', which he co-wrote.
During the live video, he said: "I've got to say, as I look down the list of my new songs from my new album, that I don't know when it's coming out. It's got a very disco feel to it."
However, there are some more sombre offerings, as on one track, he sings about his Ayda Field - with whom he has kids Teddy, seven, Charlie, five, Coco, 20 months, and Beau, three months - saving his life after his battle with addiction.
The 'Angels' hitmaker - who has been sober for 20 years - sings the lyrics: "Gotta change, gotta come clean, can't let my mama see me die like this.
"Drowning in bottles, rolling with models, before I found you. I used to go chasing ladies, naked, wasted. I used to get high, it's true, but now I get high off you."
READ MORE:
• Rod Stewart and Robbie Williams have recorded a duet together for Rod's new orchestral album
• Robbie Williams and wife Ayda Field surprise fans after welcoming "secret" fourth child
Robbie has yet to announce a release date, title or tracklist for the album, but hopefully, he will share more updates with us in the coming weeks.
The announcement comes after Kylie recently revealed that she and Robbie recorded another duet.
Australian pop star said: "There's a song with Robbie in existence but it hasn't materialised.
"It's great, possibly for the future. I would love that, I daren't say the name of the track in case."
The two stars had a huge success with their joint hit 'Kids' from 2000.