Rod Stewart calls for men to be given lessons about menopause
Publish Date

Friday, 26 November 2021, 9:14AM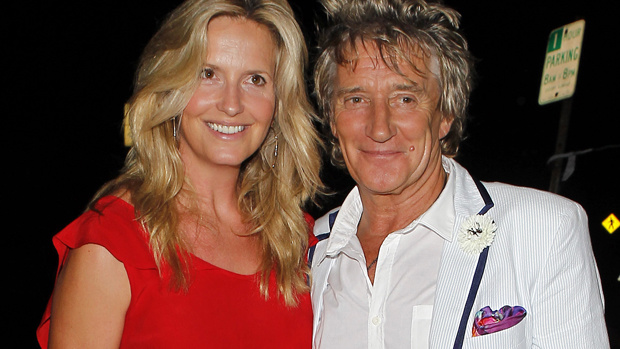 Sir Rod Stewart has opened up about his wife Penny Lancaster going through menopause during an emotional interview on Loose Women - calling for men to have lessons on the "change of life."
Speaking on the talk show, the legendary rocker admitted how "frightening" he found it to see his wife suffering from severe menopause symptoms last year.
He said: "I googled and googled and googled. I googled menopause so much when she was going through it.
"She was in a fragile situation. I just had to listen and learn and get ready for saucepans being thrown through the kitchen."
He added: "It was frightening because this really wasn't the person I married.
"We talked about it, which I think is the most important thing a couple can do, and she explained to me – through the tears, as Penny likes a cry – and talked it through, and that's what couples do."
The 76-year-old rock star went on to say he believes that teaching men about menopause would be a "very good way to go" in saving relationships during what can be a challenging time for many couples.
"Men have got to get on with it, understand and come out the other end."
He added that while he hadn't discussed menopause openly with his male friends, he would "tell them to be understanding" if the subject arose.