Rod Stewart shares hilarious video of his boozy Sunday dinner with his children
Publish Date

Tuesday, 23 November 2021, 5:54PM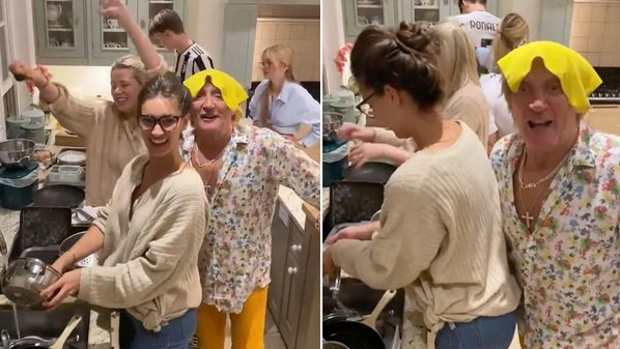 Sunday's are for family ... especially in the Stewart household!
Sir Rod Stewart thrilled his fans yesterday when he shared a video of himself with his children following a boozy Sunday dinner.
Taking to social media, the legendary rocker posted a hilarious video of himself dancing in his kitchen with a yellow cloth on his head while his daughter and sons cleaned up the dishes.
The family were all in high spirits as Rod addressed the camera while Fleetwood Mac's hit song 'Dreams' played in the background.
Introducing 29-year-old daughter Renee who he shares with Rachel Hunter and sons Aiden, 10, and Alastair, 15, with current wife Lady Penny Lancaster, he said: "We've had a lovely Sunday dinner tonight. This is my daughter, she's clearing up. Here are my two sons, they're all clearing up.
"We are family! My lovely wife, she cooked the dinner."
He added, getting closer to the camera: "Have we had a drink or two? YES, WE HAVE! WOO!"
The 76-year-old has eight children, with five different mothers, making one beautiful blended family.