Rod Stewart vows to pay for "pioneering medial treatment" for fan diagnosed with rare condition
Publish Date

Wednesday, 8 March 2023, 9:35AM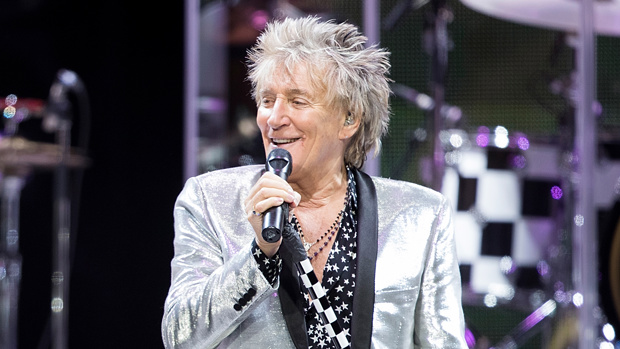 With his unmistakable rasping voice, Sir Rod Stewart is one of the most iconic rock stars of all time, but that doesn't stop him from giving back to those who need it most.
Just weeks after the 78-year-old stunned members of the public by paying for people to have hospital scans amid the rising number of people on Britain's National Health Service (NHS) waiting lists, Stewart has offered to pay for a fan to receive pioneering treatment for a rare genetic disorder.
Attending a charity auction for mental health charity, My Black Dog, in Canary Wharf, the 'Forever Young' hitmaker met 20-year-old Abi Evans, who has been diagnosed with Ehlers-Danlos syndrome, which leaves her unable to walk.
The legendary rocker's generosity took over as he offered to pay and assist the aspiring pilot in receiving stem cell treatment in the US.
"I told him I've got a rare condition. He immediately wanted to hear more. I explained all about Ehlers-Danlos, that it was degenerative, that I have a paralysed stomach and nerve damage in my legs, which means I can't walk, but there was a possibility of treatment abroad that could make me better," she said following her life-changing encounter.
She continued: "He is sending me to get stem cell treatment in America. And more than that he is going to help in a number of other ways.
"I explained how a rare condition like mine hugely benefits from awareness, that leads to advances in research. He understood that and with his profile said he would help."
According to the Ehlers-Danlos Society's website, EDS refers to a group of 13 heritable connective tissue disorders that cause genetic changes in patients.
Among its symptoms include skin hyperextensibility, tissue fragility, and joint hypermobility.
What a legend.
Take your Radio, Podcasts and Music with you