Ronan Keating and Boyzone pay tribute to Stephen Gately ten years after his death
Publish Date

Friday, 11 October 2019, 6:38PM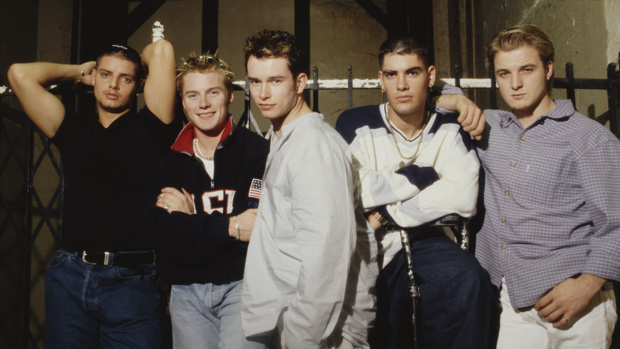 Boyzone has revealed they feel their late bandmate, Stephen Gately, always with them on stage.
Today the four-piece marked the tenth anniversary of Stephen's death, where they admitted they felt the "band really changed" after his sudden passing but his memory continues to live on when the four of them are together.
Discussing their decision to split for good, Ronan Keating said: "After Stephen passed, the band really changed. It wasn't the same band anymore. And we thought it was the right thing to come back and carry on.
"But the chemistry was different between us but what was special was when the four of us were together, we felt like he was in the room, he was on the stage with us. We didn't want that to go away so we kept it going. This just felt like a natural end."
The group are about to wrap on their final live shows together and Shane Lynch admits the main reason they went back out to perform was for Stephen.
Shane added: "When we're together and we're on stage, he's always with us. You can't physically see him but for us, emotionally, it's very alive.
READ MORE:
• Remember the '90s boy band Westlife? Well, this is what they look like now ...
"We're a five-piece on stage. And I think that's why we continued to do this tour."
Boyzone also led tributes to Stephen on social media, with Keith Duffy writing: "Chance made us colleagues, love and laughter and fun made us best friends! I miss you brother. 10 years ago today the good lord deemed you to good for this world, he needed an angel in heaven! Today I celebrate and reminisce all the fun and laughter, ups and downs. I love you Steo and I pray you continue to look over me ... see you down the road Stephanie Xxxx"
While Ronan wrote: "10 years bro and it feels like yesterday when ya texted me to say 'safe flight pal see ya soon' and that was it. I have missed you every day, your laugh and your wicked sense of humour resonates always. I will continue to miss you and all you were. What you did for so many should never be forgotten. All those people struggling with their sexuality and afraid to come out which you paved the way for. You were a pioneer but that didn't come without its challenges and you overcame it all to shine and be the human you always wanted to be. I love you my brother and thank you for all you taught me. Tonight I raise a glass for you Bro and listen to all the music you loved because music is the language we can still speak to each other with. God bless you. Rest well my friend. X"
Stephen died of a congenital heart defect on 10 October 2009.
Take your Radio, Podcasts and Music with you