Susan Sarandon suffers a serious fall leaving her concussed with a fractured nose and bruised face
Publish Date

Monday, 25 November 2019, 2:14PM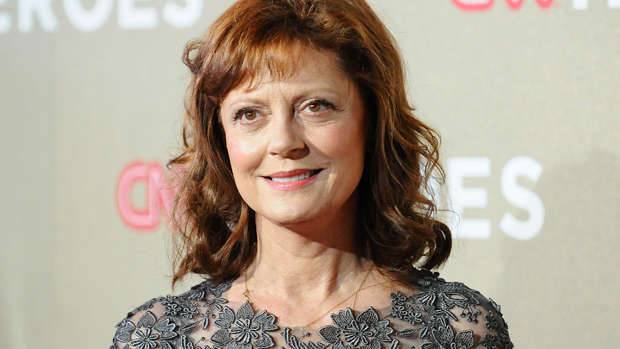 Susan Sarandon is recuperating at home after suffering a serious fall.
The 73-year-old actress was due to speak at a town hall in support of American senator Bernie Sanders, who is bidding to be the United States presidential candidate for the Democratic Party, but had to cancel her appearance after she slipped and suffered a concussion. 
Taking to Instagram, the Thelma & Louise actress shared several close-up pictures of her face, showing a black eye and swelling on her forehead.
Alongside the photos, Sarandon wrote: "A little slip = concussion, fractured nose, banged up knee."
"So, looks like I won't be able to meet the folks in New Hampshire with Senator Sanders tomorrow.
"I'm really sorry I'll miss that opportunity ... "
Sarandon went on to share her support for the presidential hopeful, writing: "This is an emergency ... This is not the time for a 'pathway' to or 'framework' for incremental change.
"Emergencies require bold, visionary leadership. Senator Sanders believes in us and that together a better world is possible. He has been fighting for social, racial and economic justice his entire life, long before running for President, often before it was acceptable. Now it's time for us to fight for him."
We're wishing her a speedy recovery!