The Chase's Jenny Ryan concerns fans as she reveals spider bite injury
Publish Date

Friday, 20 December 2019, 12:12PM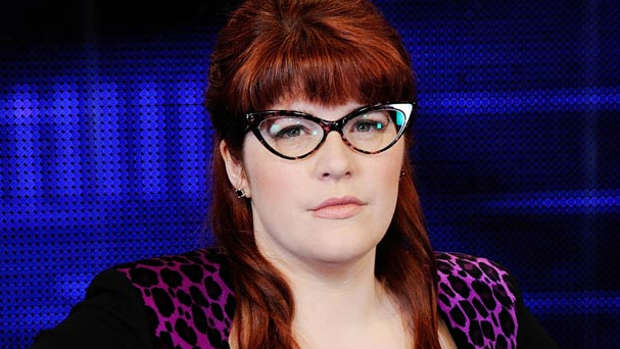 The Chase's Jenny Ryan has left fans concerned after she revealed she had been bitten by a spider.
The much-loved Chaser took to Instagram today to share a photo of the bite on her wrist covered in cling wrap to protect the area from infection.
Alongside the photo she wrote: "Gonna pretend I've got a rad new tattoo when in fact it's a spider bite. #GlamorousShowbizLifestyle."
Worried for the 37-year-old brainiac's health, fans flooded the post with comments. 
One Instagram user commented: "Be careful Jenny our eldest son got bit by a spider and ended up in hospital on a drip overnight."
READ MORE:
• The Chase's Jenny Ryan reveals she is "not allowed" to wear her iconic glasses home
• The Chase's Jenny 'The Vixen' Ryan impresses Celebrity X Factor judges with Queen cover
Another added: "Jenny be careful. A friend got a spider bite and it turned into an abscess. He had to have it drained, then packed every 2 days until the infection cleared up."
"Hope you're not suffering too much. Spiders can give a nasty nip. My mother was bitten on her leg by one a few years ago and had a reaction to the bite. She ended up in hospital on an intravenous drip of antibiotics and other concoctions for a few days," said a third.
We hope the bite doesn't turn more serious!