The moment emotional Elton John stops Auckland concert after losing his voice from pneumonia
Publish Date

Monday, 17 February 2020, 7:40AM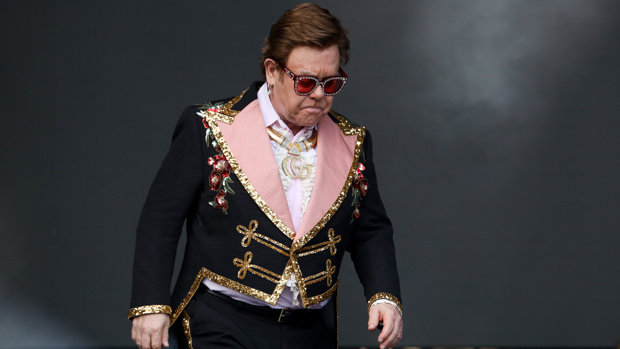 An emotional Elton John has reached out to fans on social media saying he's "disappointed and deeply upset" that he couldn't complete his show - amid fears his two remaining Auckland concerts may be cancelled.
The distraught performer was forced to call off his first Auckland concert midway through the performance on Sunday night after suffering pneumonia and losing his voice.
"I'm sorry, so very sorry," a sobbing John told the Mt Smart crowd.
The superstar, who earlier needed medical assistance while on stage, broke down in tears and needed to be assisted from the stage after attempting to launch into 'Daniel', while having no voice left.
The song was number 16 in a 25-strong playlist at Mt Smart Stadium. 
John reached out to fans on social media an hour after the show was called off.

Photo / Supplied
"I want to thank everyone who attended tonight's gig in Auckland. I was diagnosed with walking pneumonia earlier today, but I was determined to give you the best show humanly possible. I played and sang my heart out, until my voice could sing no more.
"I'm disappointed, deeply upset and sorry. I gave it all I had. Thank-you so much for your extraordinary support and all the love you showed me during tonight's performance. I am eternally grateful."
He signed the message off saying "Love, Elton xx".
READ MORE:
• This 1991 video of Rowan Atkinson hilariously interviewing Elton John has gone viral
• Elton John reveals the savage way Rod Stewart used to dump his lovers
John told the crowd early in the concert he had been diagnosed with 'walking pneumonia' on Sunday morning. His voice was "shot", he said, but he was determined to lay on a great show.
The concert was paused for almost five minutes straight after John completed 'Someone Saved My Life Tonight' about 8.40pm.
John remained on his piano stool as assistants and medical staff tended to him. His blood pressure was taken as the assistants spoke to him.
There were no announcements and John remained on stage. After several minutes and without speaking, John continued the concert with the song 'Levon'.
The large screens flanking the stage had briefly gone dark but within minutes the concert resumed - to wild cheers from the crowd at Mt Smart Stadium.
He struggled to perform 'Candle in the Wind' and told the audience he did not know how long he could continue as he "had nothing left". He left the stage just after 9pm and the stage, screens and stadium were left in darkness.
However, he managed to return to the stage about eight minutes later in a new costume.
But several songs later it was clear he had no voice. The show was over.
Walking pneumonia is an infection caused by bacteria that primarily affects an individual's lower and upper respiratory tract.
John's next two Auckland concerts, on Tuesday and Thursday, are now in doubt. A decision is expected this morning.
This article was first published on nzherald.co.nz and is republished here with permission.
Take your Radio, Podcasts and Music with you