These are the royal family's adorable nicknames for each other
Publish Date

Friday, 1 January 2021, 11:56AM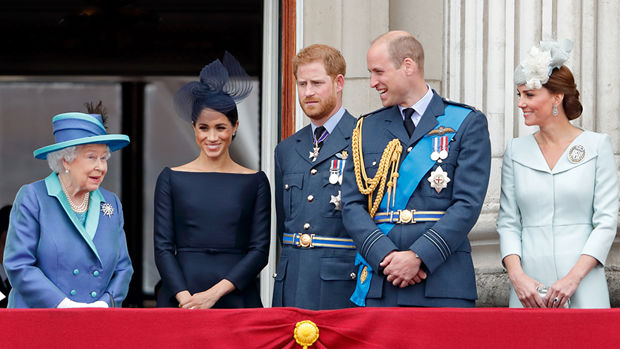 Believe it or not, but the royals are just like any other family when it comes to having nicknames for each other ...
Queen Elizabeth's family and close friends call her 'Lilibet'.
For some reason as a child, she nicknamed herself 'Tillabet'. But as she grew up, Tillabet became Lilibet.
But that's not all.
Prince Philip also has a special nickname for his wife - and it is the cutest thing you hear all day.
Yep, he calls Queen Elizabeth, 'cabbage'!
Princess Diana used to call Prince William and Prince Harry "Wombat" and "Ginger," respectively.
"It began when I was two," William shared back in 2007.
"I've been rightfully told because I can't remember back that far. But when we went to Australia with our parents, and the wombat, you know, that's the local animal. So I just basically got called that. Not because I look like a wombat. Or maybe I do."
READ MORE:
• Kate Middleton stuns in glamorous semi-sheer black lace gown at the Royal Variety Performance
• Prince Louis looks identical to Prince George in new side-by-side comparison photo
The father-of-three also revealed what his younger sibling is called.
"Oh, Ginger," William explained.
"You can call him whatever you want. Most of them I can't call in front of here. You know, a bit rude. He's got plenty."
But while some may think the name sounds pretty cute, Harry doesn't think it's quite fitting for him.
"I don't think I'm Ginger," he said.
Then Will chimed in again, "Apart from the fact you are."
The two brothers also have nicknames they use as aliases.
Harry has been known as 'Spike Wells', while William used 'Steve' at university to protect his identity.
Kate Middleton's nickname is 'Squeak' - thanks to her pet guinea pigs she had as a child.
Too cute!