Ed appears on royal plate
Section

Publish Date

Wednesday, 11 April 2018, 3:06PM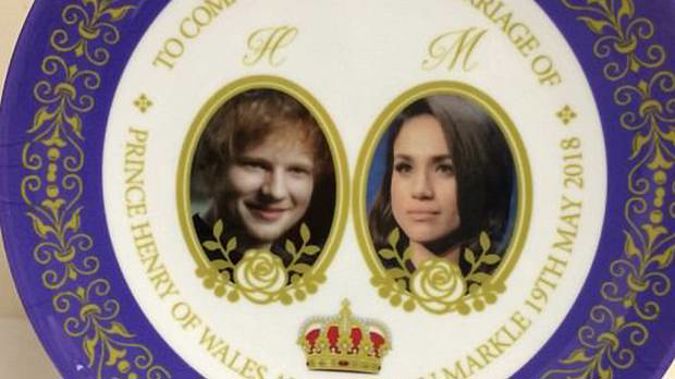 Eagle-eyed royal fans have spotted a hilarious commemorative plate on sale that features a picture of Ed Sheeran instead of Prince Harry.
The £25 ($48) plate, currently on sale on online marketplace Etsy, features a picture of the red-haired pop star alongside Meghan Markle, to mark the royal wedding at Windsor Castle in May, reported the Daily Mail.
However, the seller has since explained that the Ed Sheeran item was intended to be a joke - with the item marketed as an 'alternative' commemorative plate.
Royal fans were quick to comment on the hilarious plate - with many not realising the picture of the pop star instead of Harry was an intentional joke.
One wrote "When you only had one job to do and did it wrong," while another added: "The company is either not English, or a sick joke."
Others commented "this is hilarious", while another posted "So funny!!!"
The alternative commemorative royal wedding plate is being sold on Etsy by Lucy Bryant, who runs the store ModernChintz.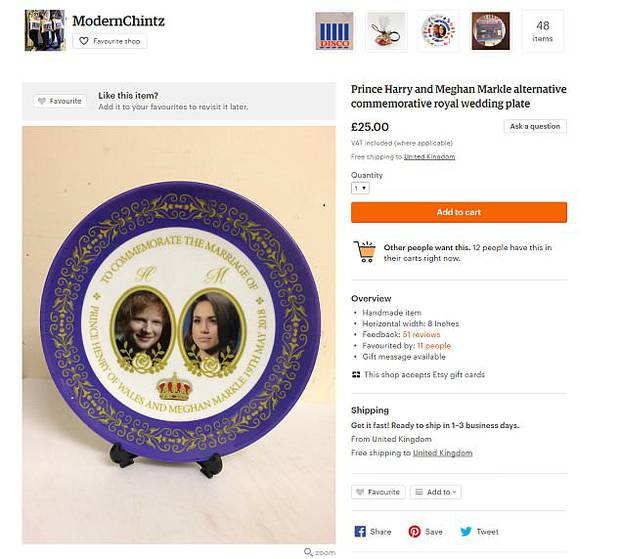 The description reads: "Celebrate THE wedding of the year with this beautiful china plate featuring the portraits of Prince Harry and Meghan Markle.
"Whether you choose to eat your toast and Marmite (Harry's favourite snack*) from, or hang it on your wall, this plate won't fail to raise a smile and evoke pride in our country's most cherished couple."
Daily Mail