American woman leaves Aussies and Kiwis baffled after claiming the way we do washing is wrong
Publish Date

Friday, 9 April 2021, 3:54PM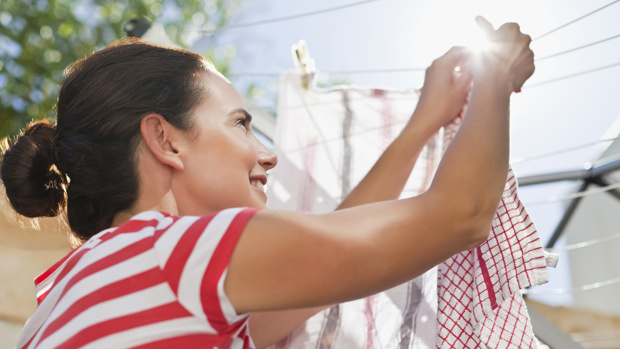 A woman in the United States has left us all baffled after she asked the internet to "please explain" why Australians and Kiwis hang clothes out to dry.
According to TikTok star @mirandaknows, we're supposed to only use a dryer when drying our washing.
"Here in America when we do our laundry days we put everything in the washer and then take it out and put it in the dryer. And then within 20-30 minutes, everything is dry and you just put it away in the closets and stuff," she said.
"In Australia, almost every single influencer I see that does laundry day takes it from the washer and then hangs it up throughout their house on these drying racks.
"Is it like a pollution thing or something? Please let me know if you're like living in Australia and you don't own a dryer, is there a reason for that?" she said.
"I just don't understand."
READ MORE:
• Kiwi mum sparks heated debate after being kicked out of public pool for breastfeeding in water
Her question attracted thousands of comments, mostly from Aussies who were baffled that Americans didn't air dry their clothes.
"The real question should be why do Americans use a dryer when the sun and wind is free?" one person wrote.
Another person said "cos we ain't lazy".
"The sun is the dryer mate. It's free and won't make ya clothes shrink," a third added.
According to a 2010 BBC article, the reason most Americans don't have a clothesline is because of rules imposed by community associations.
Take your Radio, Podcasts and Music with you