Kiwi mum sparks heated debate after being kicked out of public pool for breastfeeding in water
Publish Date

Tuesday, 7 May 2019, 3:04PM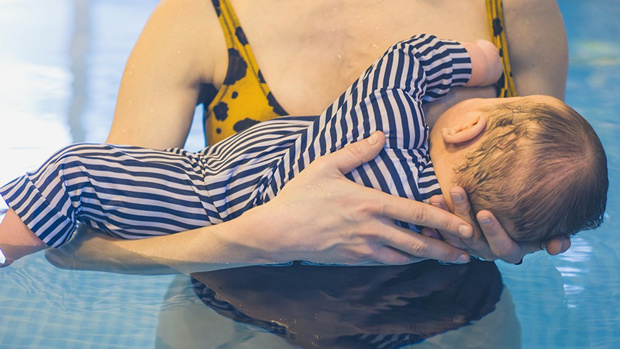 Breastfeeding in public is something that worries many mothers, but babies need to be fed.
However, one Wellington mum was recently asked to get out of a Kilbirnie pool for attempting to feed her hungry baby while at a public swimming pool.
Sharing her experience, the shocked mum sparked a heated debate after revealing she was asked to leave the pool while breastfeeding her 20-month-old baby, as she posed a hygiene risk to other swimmers.
In the same way that food and drink are not allowed in the pool, the mother was told by a female lifeguard at the Wellington Regional Aquatic Centre that she had to stop breastfeeding.
The mum said: "I was sitting in the shallows of the pool and I happened to be talking to an American woman, ironically, about breastfeeding.
"I said you can breastfeed anywhere in New Zealand. Then a female lifeguard came up to me and said, 'I am sorry but you can't breastfeed in the pool'.
"I was shocked that anyone paid attention to me breastfeeding," she continued.
When she questioned the decision she was told she was in breach of the council's food and beverage policy.
"A staff member said it was a wee bit like fizzy drink - I might drop it and contaminate the pool.
READ MORE:
• Anika Moa opens up about her experience while breastfeeding in public
• Flight attendant helps mother on flight by breastfeeding her baby
"That made me laugh. If you look at the research, breast milk is not going to contaminate a pool."
But not everyone agrees with the mother.
"I'm sorry but in the pool??? There is a time and place for everything and feeding in the pool is not ok," wrote one man.
"As much as I support breastfeeding in public, we don't eat food while we are in the pool," added another.
A third pointed out: "She's breastFEEDING, aka baby is ingesting FOOD, food is not allowed in pools so why would she be any different? As a mum I am all for breastfeeding but come on! Get out, feed your kid then get back in the pool."
"I don't want to swim in your baby's vomit. Or you breastmilk, but if you would like to feed your baby away from the pool deck, I'm happy," someone else posted.
While other parents sided with the mother, saying breastfeeding was far less of a concern than children peeing in the pool.
"Oh my god, how many people wee in the local pools. Or toddlers/babies pool in their swim nappies - or when people snort up water and huge amounts of snot comes out of their nose and lands in the pool. I'd much rather breastmilk in the pools, it's good for your skin. Breastmilk is 80% water anyway. NORMALISE breastfeeding. I would feed my baby in the pool too," wrote one mum.
"They may as well ban all breastfeeding mothers from swimming if they do not want milk in the water, I know I can let down at any given time and I cannot control if I wanted to!! It is as unpredictable as [my baby] pooping in the water and I'm sure those swimming nappies do not hold all the poop in place. Guess they should ban babies as well. As a society we continue to pass judgement. It was causing absolutely no harm to anyone. The pool staff were just blatantly disrespectful," added an angry parent.
Wellington City Council is standing by its decision.
While it welcomed breastfeeding at council facilities, it was important to maintain water quality standards "by reducing the chance of any foreign matter like food or drink accidentally finding its way into the water".
What do you think?
Take your Radio, Podcasts and Music with you