Here is what's being added to Netflix New Zealand in July 2023
Publish Date

Wednesday, 5 July 2023, 9:35AM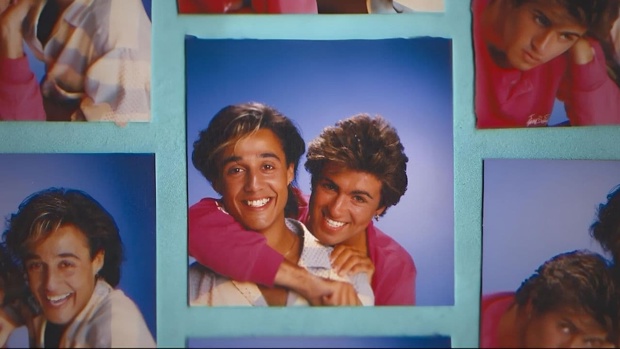 As we head into the coldest month of the year, there's no better time to get out the blankets, ugg boots and a warm cuppa, and settle in for this month's new hits on Netflix!
In July, we're finally going to be able to watch the new WHAM! documentary, plus we will be getting new series, including The Witcher: Season 3 Part 2, The Lincoln Lawyer: Season 2 and Survival of the Thickest.
So without further ado, here is what's about to hit our screens... 
July 1
Barrumbi Kids: Season 1
Mr. and Mrs. Smith
July 3
The Last Daughter
Unknown: The Lost Pyramid
July 4
Tom Segura: Sledgehammer
The King Who Never Was
July 5
Back to 15: Season 2
WHAM!
July 6
The Lincoln Lawyer: Season 2 Part 1
Deep Fake Love
Gold Brick
My Happy Marriage
Wake Up, Carlo!
July 7
Hack My Home
Fatal Seduction
The Out-Laws
Seasons
July 10
Storybots: Answer Time: Season 2
Unknown: Killer Robots
July 11
Nineteen to Twenty
July 12
Mr. Car and the Knights Templar
Quarterback
Sugar Rush: The Baking Point
July 13
Survival of the Thickest: Season 1
Devil's Advocate
Burn the House Down
Sonic Prime: Season 2
July 14
Bird Box Barcelona
Too Hot to Handle: Season 5
Five Star Chef
Love Tactics 2
The Beauty Queen of Jerusalem: Season 2
Warrior
July 15
Country Queen
July 17
Unknown: Cave of Bones
July 19
The (Almost) Legends
The Deepest Breath
July 20
Sweet Magnolias: Season 3
Supa Team 4
July 21
They Cloned Tyrone
July 24
Dew Drop Diaries
Unknown: Cosmic Time Machine
July 25
Mark Normand: Soup to Nuts
Sintonia: Season 4
July 26
Baki Hanma: Season 2: The Tale of Pickle & The Pickle War Saga
Missing: The Lucie Blackman Case
July 27
The Lady of Silence: The Mataviejitas Murders
The Witcher: Season 3 Volume 2
Paradise
Happiness For Beginners
Today We'll Talk About That Day
July 28
Captain Fall
D.P.: Season 2
How To Become a Cult Leader
Miraculous Ladybug & Cat Noir, The Movie
A Perfect Story
The Tailor: Season 2
The Uncanny Counter: Season 2
July 31
BASTARD!!: Heavy Metal, Dark Fantasy: Season 2
Coming Soon
The Dragon Prince: Season 5
Kohrra
The Murderer
Sign up to Coast's newsletter for exclusive prizes and to keep up to date with the latest.
Take your Radio, Podcasts and Music with you