Australian TV host Waleed Aly shares heartwarming message following son's autism diagnosis
Publish Date

Wednesday, 29 May 2019, 4:18PM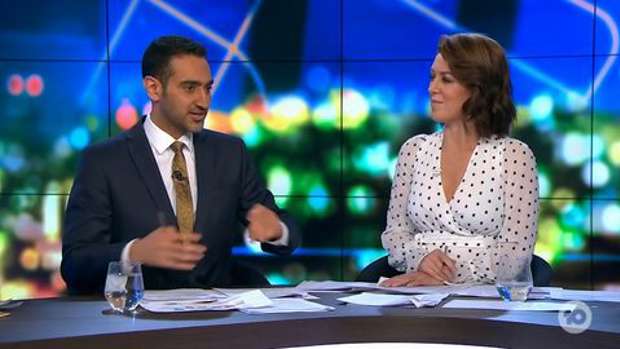 The Project host Waleed Aly first went viral earlier this year, with his emotional and powerful address after the horrific terrorist attacks in Christchurch.
Now, the father-of-two has resonated with families around the world after he spoke out about his son's autism diagnosis.
"I didn't worry, it didn't hit me in the face — it actually explained a lot of things and it opened up doors,' an emotional Waleed said about his 11-year-old son, Zayd.
"Then what happens is you've got to try and re-orientate everything, so that you're communicating with the kid in a way that actually works with the way their brain works," he said.
"When you do that and you get those moments where a door opens... It's unbelievable and your heart just leaps."
The Project host went on to explain he didn't know what his son's "ceiling" was, which left him with a lot of questions.
"So all the things that you would normally take for granted like when they have a career, when they get married or whatever, you're just facing an unknown," he said.
In an attempt to give new hope to concerned parents, Waleed concluded by saying how special breakthroughs.
"But when you see something you don't know is possible happen it changes your world, it's really powerful," he concluded.
What an amazing man!