Family cat returns 18 months after going missing
Publish Date

Tuesday, 28 March 2017, 9:27AM
An Auckland family are overjoyed their beloved family cat Freddie has been returned to them after going missing 18 months ago.
Lisa Baillie said Freddie spent the last two weeks hanging around the Animates store at St Lukes, so staff took him to the nearby vet to have his microchip scanned.
"I just got a call out of the blue from Pet Doctors. 'Did you have a cat called Freddie? We've found him,'" Baillie said.
"I think I screamed. I was at work, I just yelled when they said we've got a cat called Freddie, I was just in shock."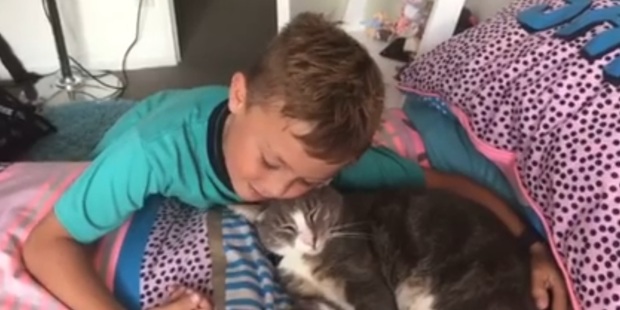 Photo / Supplied
Freddie had disappeared "basically off the face of the earth" from their home in September 2015.
Baillie was unsure why he went missing but thought it might have been because the house was on the market and Freddie had been disrupted by all the open homes and strangers coming through the house.
She reported him missing and put out fliers in her neighbourhood, but five weeks later had to move to a different area.
"The kids chose him and he was only two, they were just devastated," she said.
Though the kids had talked about Freddie every week since he went missing, Baillie had given up hope on ever seeing him again, which was why the call from the vet last Thursday was such a surprise.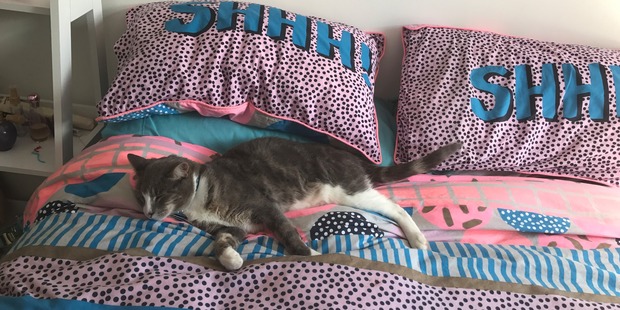 Photo / Supplied
Freddie appeared to be well-fed and in good health, so Baillie suspects someone may have taken him in and looked after him, though questions why they did not take him in to see if he had a microchip.
She picked up her daughter, Sophie, from school and got Freddie from the vet, then surprised her son, Jack, when he came home for the day.
Watch the heartwarming video of Jack reuniting with Freddie above!
This article was first published on nzherald.co.nz and is republished here with permission.