Helen won't play the Queen
Publish Date

Friday, 12 January 2018, 3:28PM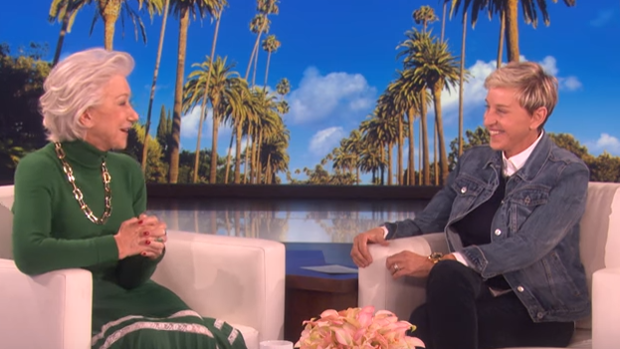 Dame Helen Mirren has mingled with the royal family, but in a recent interview on The Ellen DeGeneres Show, she admitted she isn't expecting an invite to Prince Harry and Meghan Markle's wedding.
When DeGeneres pointed out that she had met the Royals on several occasions, Mirren recalled a funny moment she experienced with Harry's older brother, Prince William. "I was at an awards thing or something, and William was presenting and he knew that I was in the room and he said, 'I've got to be really, really good because my granny is in the house," she reminisces. "So, he kind of knew who I was."
Mirren played Queen Elizabeth II, in the 2006 film The Queen, and won an Oscar for her role.
This leads to Ellen asking about what Mirren thought of the successful Netflix series The Crown, based on the life of Queen Elizabeth and currently stars Claire Foy.
DeGeneres also inquires as to what Mirren thinks of Netflix's The Crown, which is about the life of Queen Elizabeth and currently stars Claire Foy.
"I think it's incredibly accurate," she says of the series. "I think Claire Foy was brilliant. I sent her an email congratulating her. It was fantastic."
When Ellen asked if she'd ever considered joining the Crown cast she insisted; "No, because it's wonderful that I [portrayed Queen Elizabeth], it was wonderful that it was a success, but I didn't want [a] headline when I'm knocked over by a bus: 'The Queen Knocked Over by Bus.'"
She adds, "I wanted to kind of get away from that. I like to move forward, not back.
Then at the end of the interview, a hilarious moment unfolded when Ellen complimented Mirren for embracing her age, with the actress confusing how old she is (72) for being 73! "This is fantastic! This is amazing! I just made a whole year. Ellen, thank you."
You can watch the hilarious interview below!