John Travolta accidentally mistook a drag queen for Taylor Swift in hilarious mishap at VMA Awards
Publish Date

Wednesday, 28 August 2019, 3:22PM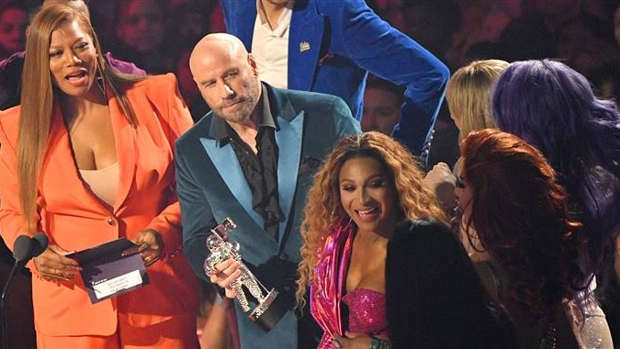 John Travolta really doesn't have the best track record when it comes to awards shows ...
We're looking at you Idina Menzel ... or should we say "Adele Dazeem".
And it seems the 65-year-old is up to his old tricks again.
As he presented the award for Video of the Year last night, the Oscar-nominated actor didn't mispronounce Taylor Swift's name when she won, but he did accidentally attempt to hand the award to Ru Paul's Drag Race star Jade Jolie who was part of the pop star's entourage instead of her.
In fairness, Jade did star as a Taylor Swift impersonator in her music video for 'You Need to Calm Down', which won the coveted award at the ceremony.
READ MORE:
• The cast Of Grease: Then and now
• John Travolta has re-enacted his iconic 'Grease' role of Danny Zuko with Jimmy Fallon
At this point, however, it might be wise to make sure that whenever Travolta presents at an awards show, he's given an assistant or two to stand behind him and covertly whisper names in his ear as people walk by.