Stephanie Jones Book Review: A Keeper
Publish Date

Wednesday, 31 October 2018, 1:13PM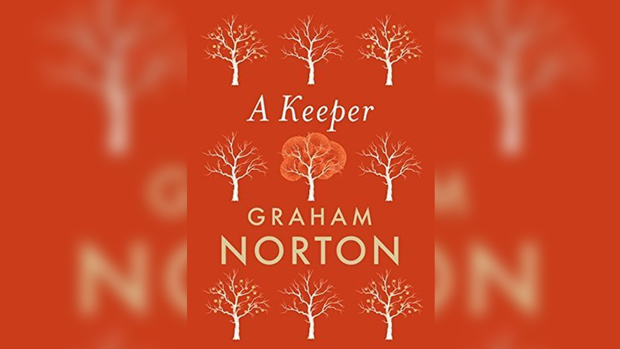 Irish scribes, in their low-key way, have been writing everyone else under the table forever, since Joyce and Yeats and up to the likes of today's masters Tana French and Colm Tóibín. With his second novel, A Keeper, Graham Norton, who is best known for his eponymous primetime TV panel show but has also established himself as an amusing memoirist, moves fractionally closer to the stratospheric bar set by his peers and forebears.
There's nothing special about A Keeper's premise, which means Norton has to do something interesting with its cast and plotline, starting in the present day with Elizabeth Keane, who is returning from her adopted home of New York City to Buncarragh, Ireland. It's been 20 years since she left, and she finds on arrival that the guilt she's harboured for her prolonged distance has dissolved upon the death of her mother, whose affairs she has come to finalise. There's no one else there who cares enough to miss her.
Elizabeth is the single mother of a teenage son, Zach, the product of a marriage that was "washed away by a tidal wave of lies": there are several solo mums and no happy unions in this story; the one seemingly functional relationship, between Elizabeth's maternal uncle and his wife, is marred in Elizabeth's perception by their thinly veiled antipathy towards her. She left them to do the heavy lifting with her mother, and they'll punish her by withholding information about her father, whose identity she never knew.
Warning: apropos of the mysterious father, here comes a corny old trope – it's unforgivably tired, but Norton's a busy man who presumably lacked the time to invent something more fresh. Going through her mother's house, Elizabeth discovers a cache of letters dating to the mid-1970s and written to the young Patricia Keane by a suitor named Edward Foley.
To be in to win a copy of A Keeper click here.
Every week Stephanie reviews the Book of the Week.
As the Coast book reviewer, Stephanie Jones shares her thoughts each week on the latest releases.
Stephanie has a BA (Hons) in history and English literature, and a background in journalism, magazine publishing, public relations and corporate and consumer communications.
Stephanie is a contributor to the New Zealand Book Council's 'Talking Books' podcast series (listen here), and a member of the 2016 Ngaio Marsh Award judging panel. She can be found on Twitter @ParsingThePage.

Take your Radio, Podcasts and Music with you