A musical based on life of Princess Diana is coming to Broadway
Publish Date

Tuesday, 13 August 2019, 12:12PM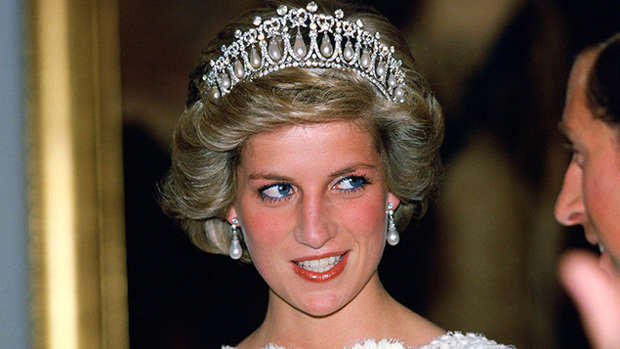 Princess Diana is making her way to Broadway!
It was announced today that Diana, a new musical based on the real-life story of Princess Diana, will arrive at Broadway's Longacre Theater in March next year.
The announcement comes after the show had a sold-out run at San Diego's La Jolla Playhouse earlier this year.
Jeanna de Waal (Kinky Boots, American Idiot) and Roe Hartrampf, who took on the title role of the People's Princess and her husband Prince Charles at La Jolla Playhouse, will continue to play the ill-fated royal couple on Broadway.
They will be joined by Erin Davie as Camilla Parker Bowles and two-time Tony Award-winner Judy Kaye as Queen Elizabeth.
Set in 1981, the musical follows Diana as she prepares to marry Charles.
The show also explores the aftermath of that marriage, from her husband's highly publicised affair with Camilla to her relationship with the press.
READ MORE:
• Prince Charles reportedly risked his life by walking in Princess Diana's funeral procession
• Jimmy Barnes' son shares more "proof" his four-year-old is the reincarnation of Princess Diana
According to the musical's website, the show's official synopsis is: "Diana is the electrifying new musical about a woman who chose to be fearless, and as a result became timeless.
"Thrust into a spotlight brighter than any the world had ever known, Diana soon finds herself at odds with her husband, an unrelenting news media, and the monarchy itself. Leading fiercely with her heart, Princess Diana stands up for her family, her country and herself, while managing to capture the hearts of the world. She defied expectations, she rocked the royals and she created a legacy that will endure forever."
Fittingly, the musical's original score - penned by Tony Award-winning writers Joe DiPietro and David Bryan - features both classical melodies and pop and rock songs reminiscent of the '80s.
DiPietro previously opened up about how he and his writing partner decided to turn Diana's life into a musical.
"I was reading a book about her and I thought, 'This is an amazing story about an amazing woman.' She has this aspirational aspect to her where she really wanted to do good. I thought it was a great idea for a musical," he told LondonTheatre.co.uk.
"I asked around to see if anyone was doing it — no one was — so David and I just jumped into it."