Jimmy Barnes' son shares more "proof" his four-year-old is the reincarnation of Princess Diana
Publish Date

Wednesday, 17 July 2019, 9:13AM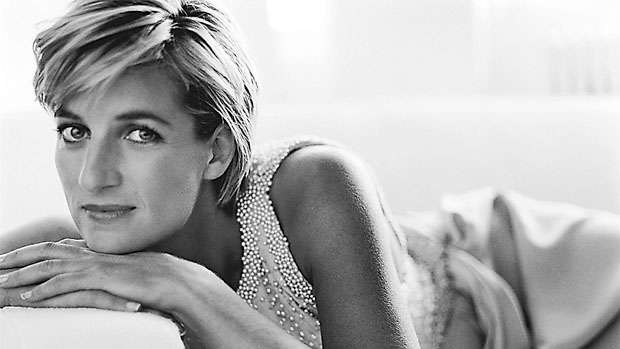 After shocking the world earlier this week by going public with his belief that his four-year-old son might be the reincarnation of the late Princess Diana, Australian television host David Campbell has spoken out again.
The 45-year-old - who is the son of rock and soul singer Jimmy Barnes - has decided to reveal more spooky details as "proof" his son "used to be the princess".
Speaking during a segment on his TV show, Campbell opened up about the steps that he and his wife Lisa Hewitt have taken to understand their son's fascination with the late royal.
"We did a test. We put up [pictures of] all these castles - like Balmoral [and] Windsor - and we said, 'Which one of these ones was your Balmoral Castle?'" David said.
"And he was like, 'That one!'"
Which is when Billy pointed at a picture of Balmoral, the Scottish castle where the "People's Princess" would holiday.
Billy also reportedly left his parents speechless when he accurately described the royal family's Balmoral residence to a Scottish friend who was visiting the family.
"To a Scottish friend of ours, he claimed when he was Princess Diana he used to go to a castle in that kilted wonderland. He described the castle as having 'unicorns on it' and was called Balmoral."
The unicorn is a national animal of Scotland, and Balmoral is adorned with the mythical creatures.
Earlier this week, Campbell wrote in Stellar magazine that Billy "provided more information as the years went on and now we don't know what to do with it."
READ MORE:
• Royal biographer reveals what Princess Diana would have really thought of Meghan Markle ...
• Kate Middleton is now being slammed for her Princess Diana tribute at baby Archie's christening
"You see, Billy believes he was once Princess Diana."
The popular TV host, who appears on Today Extra in Australia, said the strange comments began when his wife received a card with a photo of Lady Di on it.
When Billy saw it, he said: "Look! It's me when I was a princess."
David then overheard Billy referring to his two "boys" and when questioned further the boy, who was then three-years-old, clarified that he was referring to his "sons".
Billy then revealed a much deeper knowledge of the Princess' life when he went on to say that he had brothers and sisters including a brother named John.
Campbell and his wife thought Billy must be mistaken but then discovered the little boy was right: Diana's infant brother John died a year before she was born.
The story takes a chilling turn as Campbell tells readers of the moment that "stopped us in our tracks."
"Lisa showed him another photo of Diana, and Billy said: 'There's me as a princess. Then one day the sirens came and I wasn't a princess anymore.' People shiver when we tell them this one."
Campbell insists his son has no knowledge of the royals.
But while Hewitt is backing Billy's accounts of Diana, Campbell remains sceptical but vowed to support his son and his "memories".
"I want to not believe this, but we also don't want to shut the conversation down or make him feel as if his "memory" isn't real," he says.