Adele stops show to protect young fan from bullies: 'Leave him alone'
Publish Date

Tuesday, 29 August 2023, 10:31AM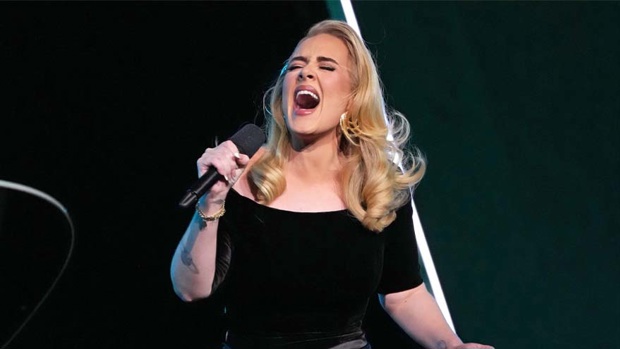 Adele wasn't having it when she noticed a young fan being bothered by other fans at her Las Vegas residency.
During a recent performance of her Weekends with Adele show, the Grammy winner asked her band to stop playing mid-song so she could stick up for the fan.
"Can you stop a minute?" she told her band. "What is going on with that young fan over there? He's been bothered so much since I came on for standing up. What's going on with him?" she asked pointing.
After some back and forth about who she was actually talking about, Adele and the audience found the right person and she laid down the law. "What are you doing? Why are you all bothering him? Can you leave him alone, please?
Sign up to Coast's newsletter for exclusive prizes and to keep up to date with the latest.
"They're not gonna bother you anymore, darling," Adele told the fan as the crowd cheered. "You enjoy the show."
The singer went on to apologise to fans for having to stop the show.
"Sorry, guys. I've been bothered the whole show by security and other people sitting behind him. He's here to have fun, all right? All of you are here to have fun," she reminded fans before starting the song from the top.
While Adele stood up for this particular superfan, she of course has boundaries. Especially when it comes to fans throwing objects at performers on stage.
"Have you noticed how people are like, forgetting f—ing show etiquette at the moment? People just throwing sh— on stage, have you seen them?" said of the matter at a previous show. "I f—ing dare you. Dare you to throw something at me and I'll f—ing kill you."
- Writing by Rebekah Gonzalez/iHeartRadio and republished here with permission.
Take your Radio, Podcasts and Music with you