Archie's birth certificate has just been released — and it has one major difference to his cousin' ones for a really bizarre reason!
Section

News,

Publish Date

Saturday, 18 May 2019, 8:46AM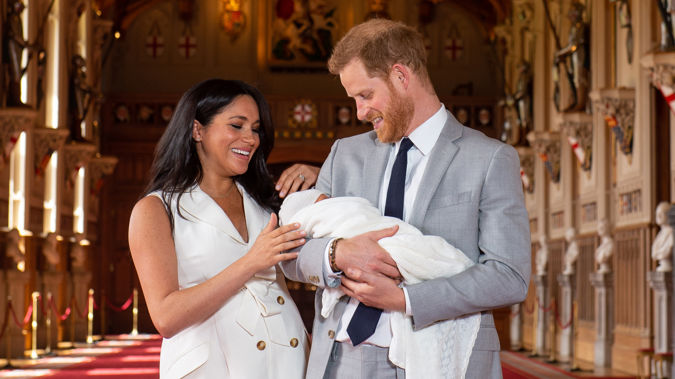 It's not your standard birth certificate - with a mother's occupation listed as "Princess of the United Kingdom" and a father the "Prince".
Archie Harrison Mountbatten-Windsor's birth certificate was released by Buckingham Palace today, 11 days after he arrived into the world, signed by Harry, the Duke of Sussex and officially registered in the City of Westminster.
Meghan Markle, 37, has rarely described herself as a princess, preferring to use the title Duchess of Sussex, which was conferred on her by the Queen on her wedding day.
But she is also Princess Henry of Wales, entitling her to be described as "Princess of the United Kingdom".
However, royal fans couldn't help but notice the fact his birth certificate has one major difference to the ones his cousins, Prince George and Princess Charlotte have.
Can you spot the difference?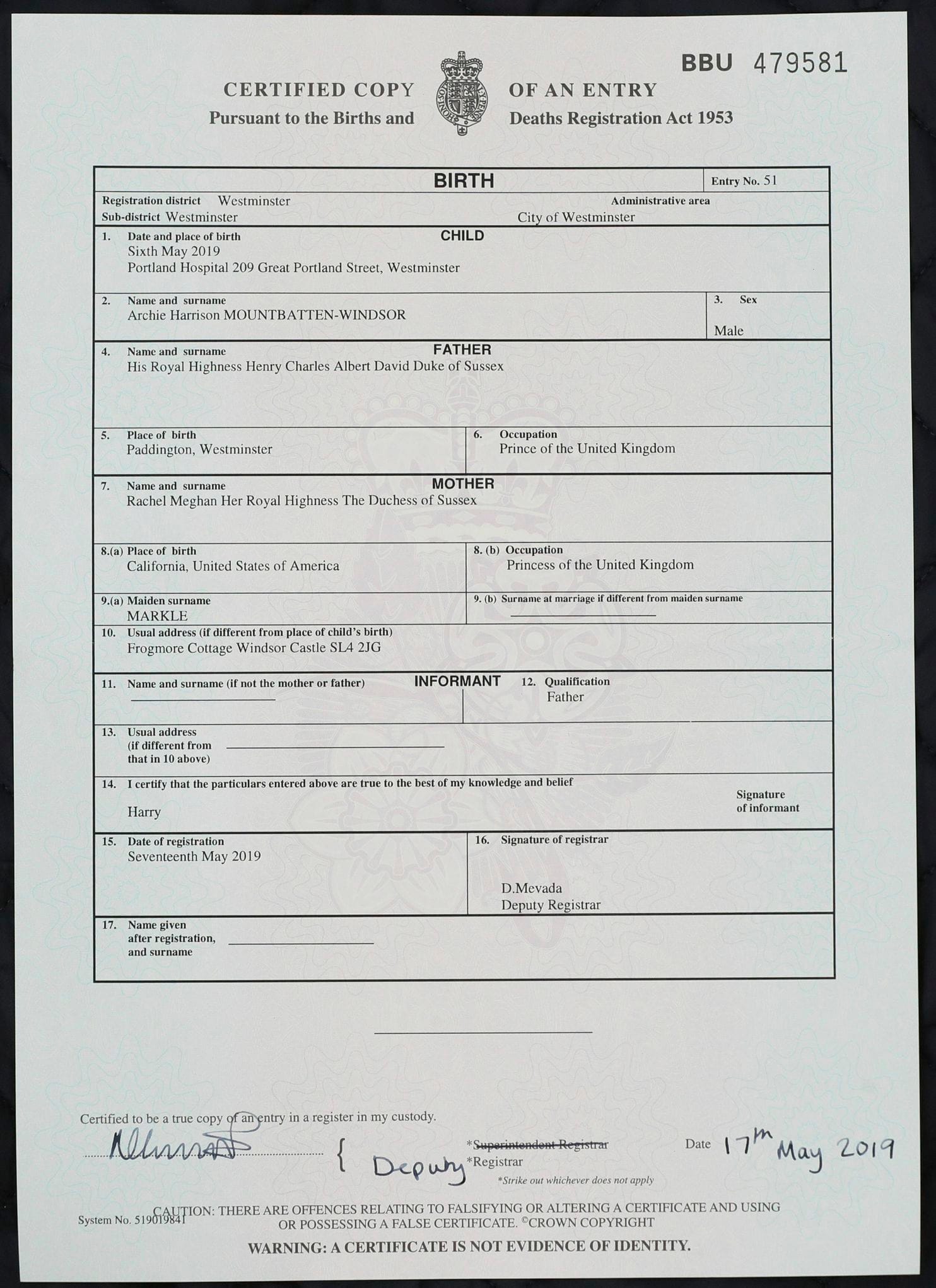 Archie's birth certificate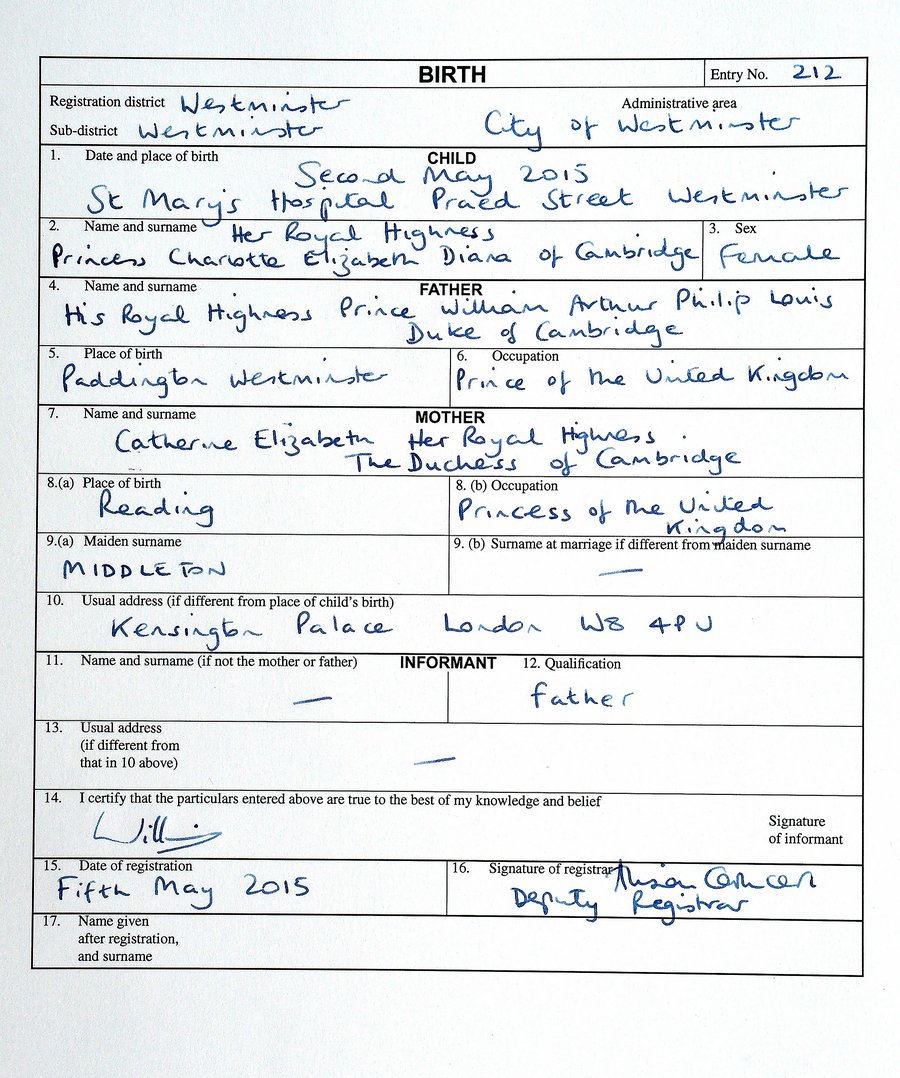 Princess Charlotte's birth certificate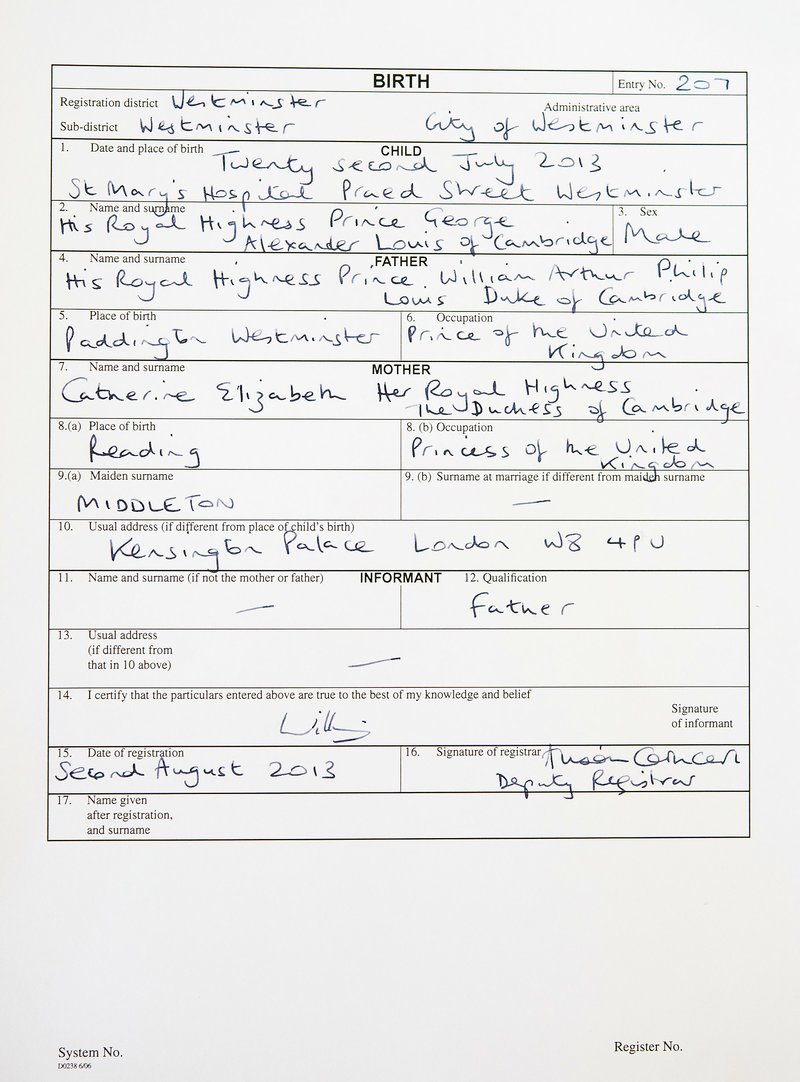 Prince George's birth certificate
If you guessed the difference is the text on Archie's birth certificate was typed, while Prince George and Princess Charlotte's was handwritten - you're correct!
So, why was the royal tot's one typed?
READ MORE:
• To celebrate Baby Sussex Prince Harry has been photoshopped into Hugh Grant's iconic 'Love Actually' dance scene
• How Prince Harry paid a special tribute to Princess Diana in the royal baby announcement
The reason for this is totally bizarre!
According to reports, the Duke and Duchess of Sussex opted for a typed certificate because the "messy handwriting" on Prince George and Princess Charlotte's certificate led to a public outcry.
Former Westminster deputy registrar Alison Cathcart told the Daily Mail at the time that she received death threats over her handwriting.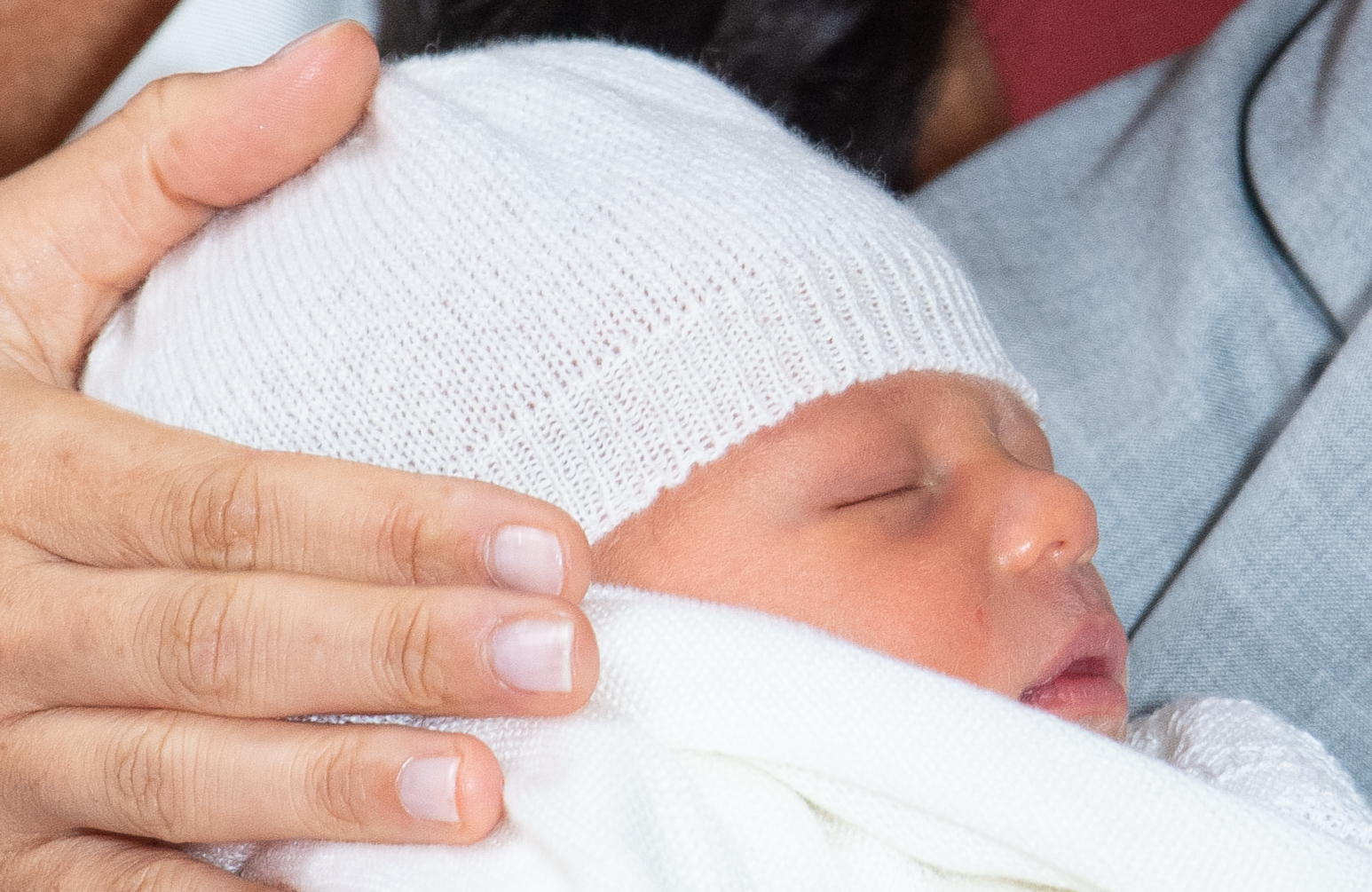 While she says it was the highlight of her career, Cathcart said having an audience with a sleep-deprived Prince William led to some very nervous form-filling.
"I got death threats," she says glumly.
"One person said their cat had better handwriting, someone called for me to be fired and someone even said I was illiterate."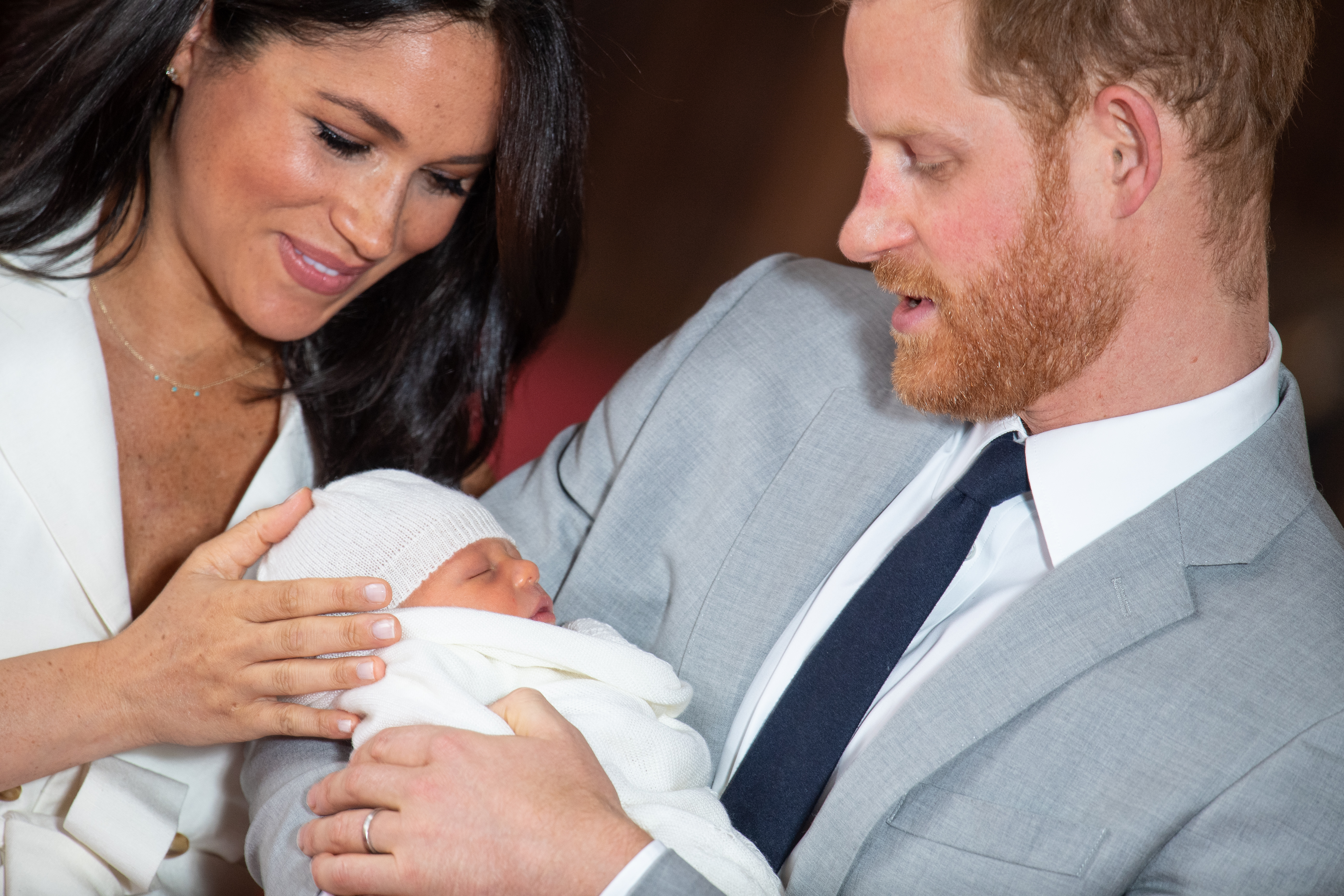 The certificate also revealed former actress travelled 25 miles to Westminster to deliver their son at The Portland Hospital in London.
The Portland Hospital is the same private maternity hospital where Sarah, Duchess of York, gave birth to her daughters with Prince Andrew, Princesses Beatrice and Princess Eugenie, in 1988 and 1990 respectively.
It is also where Victoria Beckham gave birth to her sons Brooklyn, 20, and Romeo, 16 - whom she has with retired soccer star David Beckham - and Sir Mick Jagger and his ex-wife Jerry Hall had their daughter Georgia May Jagger there in 1992.