Bindi's engagement news
Section

News,

Publish Date

Friday, 7 December 2018, 2:47PM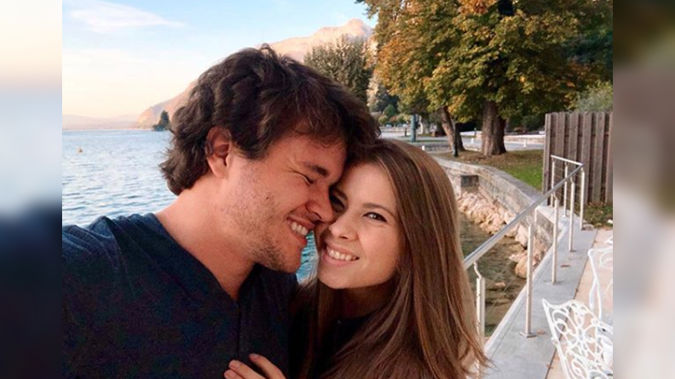 There have been engagement rumours swirling around Bindi Irwin and Chandler Powell's relationship for months now.
The couple appeared on Australia's Sunrise show to talk about Steve Irwin Day at Australia Zoo, but were confronted over the elephant in the room.
The couple didn't deny the possibility of it happening, and hinted at the how it could come any day now. 
"I will let you know when that happens," Bindi said with a smile.
"You can guarantee it will involve animals."
Bindi and Chandler are 20 and 21 respectively, have been dating for a number of years now, and live together at Australia Zoo on the Sunshine Coast.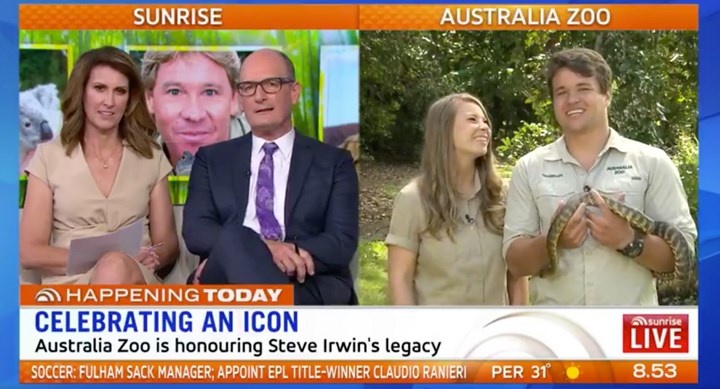 Photo / Channel Seven
READ MORE: 
It was the first time that Chandler had appeared on Sunrise.
"Chandler, first time we've got to meet you, you're now a wildlife warrior, what's that been like so far? To be part of the Irwin family?" the host asked.
Chandler replied: "It has been the adventure of the lifetime, you know I am the luckiest guy in the world, I get to do what I love with the person I love."
READ MORE: 
When asked what she sees in Chandler, Bindi replied: "I think I'm a pretty lucky girl, Chandler is so awesome."
"I think I got so lucky because Chandler is honestly up for any challenge. I love that he just says yes to anything."
These two are too cute!