Elton John has celebrated 30 years of sobriety with a powerful message for his fans
Publish Date

Monday, 3 August 2020, 11:30AM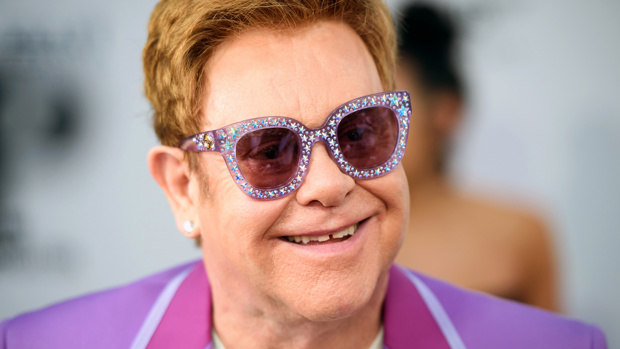 Sir Elton John celebrated a major milestone in his sobriety journey over the weekend; three decades since getting sober. 
Taking to Instagram to share a heartfelt message with his fans, the 'I'm Still Standing' hitmaker confessed he would be "dead" if he hadn't asked for help with his alcohol addiction.
Alongside three photos of various sobriety chips and greeting cards, a 30-shaped caked and his 30-year Alcoholics Anonymous sobriety coin, Elton wrote: "Reflecting on the most magical day having celebrated my 30th Sobriety Birthday.
"So many lovely cards, flowers and chips from my sons, David, friends in the Program, staff at the office and in our homes. I'm truly a blessed man. If I hadn't finally taken the big step of asking for help 30 years ago, I'd be dead.
"Thank-you from the bottom of my heart to all the people who have inspired and supported me along the way."
Elton previously revealed he believes the rejection he received from his late father led him into the vicious spiral of drink and drugs.
He said: "He never told me he loved me, he didn't hold me, and he didn't come to see me perform.
"He was taught that love had limits. You don't show it in public. You don't even show it in private.
"And if your son isn't quite like you, and he's pretty f****** different from you in fact, then your love becomes cut off and inexpressible." 
Despite his troubled past, the 'Your Song' hitmaker believes a positive came out of his fractured relationship with his dad because it encouraged him to shower his children Zachary, nine, and Elijah, seven, who he raises with his husband David Furnish, with affection every single day of their lives.
He explained: "When we had our own children, I never stopped telling them I loved them, and they never stop telling me they love me.
"My son Zachary the other day said, 'I love you all the way up to God.' He trots it out on a regular basis in different guises, and so does Elijah. And it means to me that we're doing a good job raising our children, that they feel loved, that they feel nurtured, that they feel tactile love as well as verbal love."
Congratulations Elton. You're an inspiration to everyone!
Take your Radio, Podcasts and Music with you