Fans think Prince William's response to Baby Sussex's arrival proves there's a rift between him and Meghan Markle
Publish Date

Wednesday, 8 May 2019, 3:47PM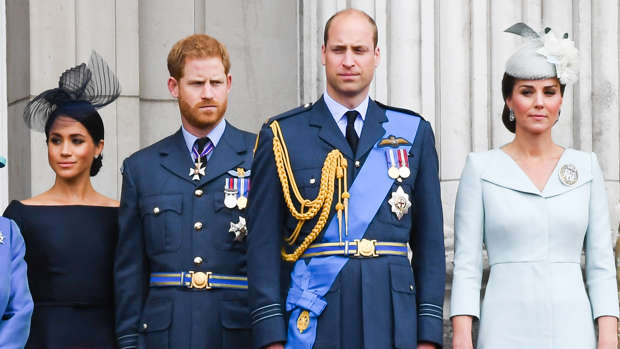 Over the past few months, a flurry of British tabloids have been reporting that a royal rift has formed between the Duke and Duchess of Cambridge and the Duke and Duchess of Sussex.
And while you would think the arrival of Prince Harry and Meghan Markle's first child would put a stop to the rumours, Prince William's comments following Baby Sussex's birth has surprisingly added more fuel to fire that there are tensions between the future king and the former actress.
During a public appearance today at Cutty Sark in Greenwich today, William was asked about his new nephew.
The 36-year-old said he's "absolutely thrilled" about his brother's new addition and is "looking forward to seeing him in the next few days when things have quietened down."
He continued, channelling classic dad humour: "I'm very pleased and glad to welcome my own brother into the sleep deprivation society that is parenting."
He also said he has "plenty of advice" for the new dad and added: "I wish him all the best."
Of course, royal fans couldn't help but notice William directed ALL his comments at Harry only and failed to acknowledge Meghan.
READ MORE:
• To celebrate Baby Sussex Prince Harry has been photoshopped into Hugh Grant's iconic 'Love Actually' dance scene
• How Prince Harry paid a special tribute to Princess Diana in the royal baby announcement
While the royal family has refused to comment on the rumours, the latest whispers come following Meghan and Harry's move to Frogmore Cottage in Windsor and the splitting up of the royal household they've shared for the past decade to formally create separate courts.
The move instantly sparked speculation of a row between the Sussexes and the Cambridges, with claims Meghan and Kate do not get on.
Last year, royal sources reported that Kate was left in tears over an altercation during Princess Charlotte's bridesmaid dress fitting ahead of Meghan's wedding to Harry.