Gordon Ramsay has been told to "slow down" after surprise medical diagnosis
Publish Date

Wednesday, 24 February 2021, 11:57AM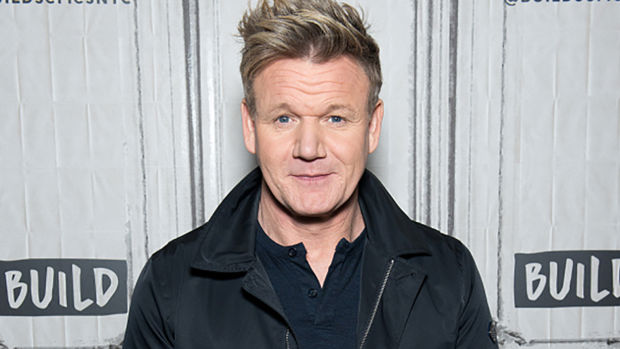 Gordon Ramsay has revealed he has been told to slow down by doctors after they found arthritis in his knee.
The celebrity chef - who trains two hours a day, is a keen marathoner and has done multiple Ironman events – was given the diagnosis after he underwent meniscus surgery following a fall while he was running in London.
The 55-year-old told The Sun newspaper: "F*** me. I've just come off two weeks on crutches, as I had meniscus surgery. I did it running up the hill in Richmond Park, bolting up it.
"It was f****** painful. And when I got the X-rays back, the doctor said, 'You've got arthritis in your knee'. I'd never heard that word in relation to me before.
"He told me I needed to start slowing down. It was a case of 'Imagine you've got 1.5million steps to run over the next 30 years . . . pace yourself.'"
The TV star admitted the diagnosis wasn't something he wanted to hear.
READ MORE:
• Gordon Ramsay shares his recipe for the perfect shepherd's pie
• Gordon Ramsay is being slammed for putting his baby son in "danger" in Instagram video
He continued: "He showed me pictures, and you just don't want to hear you've got arthritis in your knee.
"I told my mum, though, and she told me to stop being so stupid and to just get on with it. So that was nice."
The Kitchen Nightmares star - who has Megan, 22, twins Holly and Jack, 20, Tilly, 19, and 20-month-old son Oscar with his wife Tana Ramsay - revealed the reason fitness is so important him is because his own dad died in his early 50s.
He said: "I'm a workaholic and training is my release. I also have that stern warning of my father dying at 53 (from a heart attack) and I look at my kids and know I can't leave them rudderless."
The chef has completed 10 marathons, and at the 2004 London Marathon, he completed the race in his best time of 3:30:37.