Gordon Ramsay shares sweet family photo with his two lookalike sons in matching swimsuits
Publish Date

Monday, 30 December 2019, 10:29AM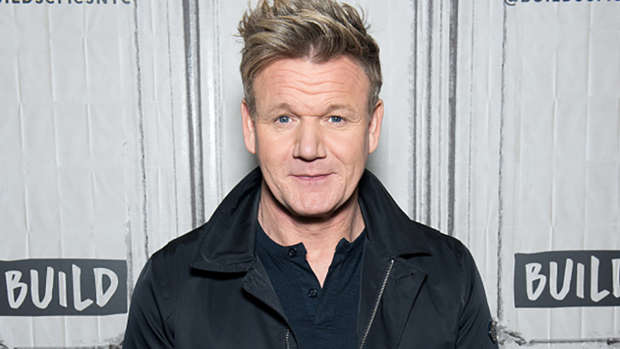 Celebrity chef Gordon Ramsay and his wife, Tana, only welcomed their fifth baby into the world in April ... but it seems the tot is already causing a stir with fans.
The 'Hell's Kitchen' star - who is also a father to Matilda, 17, twins Jack and Holly, 19, and Megan, 21 - recently took to Instagram to share a sweet photo of little Oscar and Jack at a beach in the Maldives over Christmas.
The three Ramsay men all donned matching pairs of festive red swim shorts for the photograph, with the 53-year-old chef revealing that the trio had received the bright red togs as a Christmas present.
Alongside the photo, he wrote: "New shorts for Christmas."
Delighted fans couldn't help but notice how much the boys look like the spitting image of their famous father, complete with blonde hair and wide blue eyes. 
"Looks just like daddy! I can already feel he will take over restaurants and shouting at everyone in the future," wrote one follower in reference to Oscar.
Another agreed: "They look just like their old man".
"Spitting images of Gordon! It's too cute," said a third.
Someone else wrote: "Aww.. They're Gordon's mini!"
It has been almost one year since Gordon and Tana, who have been married since 1996, announced they were expecting their fifth child in a sweet video on New Year's Day.
The fiery-tempered cook announced the exciting news on Instagram by posting a video which saw each of his children wishing everyone a Happy New Year, before Tana revealed her baby bump at the end of the clip.
READ MORE:
• Gordon Ramsay shares his recipe for the perfect shepherd's pie
The couple's baby joy came three years after they suffered a devastating miscarriage in June 2016.
Their unborn baby boy, who they named Rocky, tragically died five months into their pregnancy.
Taking to social media at the time, Gordon wrote: "Hi guys, Tana and I want to thank you so much for your support over the past couple of weeks."
"We had a devastating weekend as Tana has sadly miscarried our son at five months. We're together healing as a family, but we want to thank everyone again for all your amazing support and well wishes."