Hilary Barry opens up trying to bring "light and fun" to Kiwi's lives
Publish Date

Thursday, 2 December 2021, 10:34AM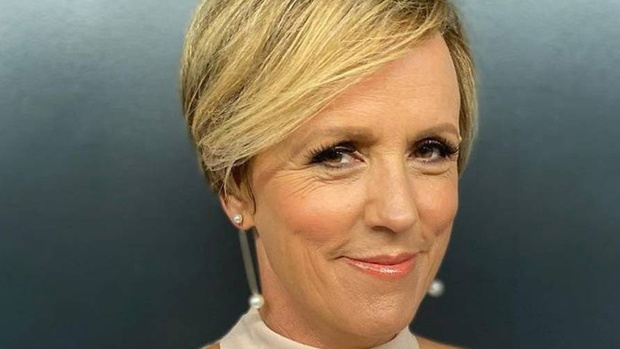 Seven Sharp star Hilary Barry has revealed on a new NZME podcast that she has enjoyed the opportunities to show off her lighter side in recent years, and that it is "quite liberating" being an "oldie on the block".
Barry joined Ganesh Raj on his new podcast, The Humble Yum Yum, where the celebrity chef and TV personality chats with some of New Zealand's biggest names about food, family and fame.
Raj's high energy and passion for food results in-depth and hilarious conversations with his guests, but also at the end of each episode, the restaurateur creates a meal in honour of them, a dish which feeds four, for under $20.
In the debut episode, Barry talks about how she wants her social media platform to reflect the everyday life and the feelings we're all going through.
"It's really simple, I don't want anybody who's watching me on TV, or cooking with Stacey, or social media not to feel like they can't be part of it."
The duo talked about Barry's latest career endeavour, hosting Give Us A Clue, and how this opportunity had been both liberating and a true reflection of her goofy self.
READ MORE:
• Hilary Barry and Jeremy Wells upset 'Seven Sharp' viewer with Goodnight Kiwi segment
• Hilary Barry hits back after Seven Sharp viewer complains about her showing too much cleavage
"At this stage in my career, I have nothing to lose. It's quite liberating actually. Being 51, and being one of the oldies on the block."
And as one of the oldies on the block, Barry said she has always used her platform to make light of topics not often talked about, such as menopause.
"I'm kind of open about these things. I like to use my platform to normalise stuff.
"I've always been a glass half full, the silver lining in every cloud kind of gal," she said.
"Even though some days I get up and think I could just go back to bed I think, no, come on! And I like to take people with me".
The Humble Yum Yum with Ganesh Raj is out every Saturday. Recipes are available on Eat Well. You can listen to the podcast on iHeartRadio or where ever you get your podcasts.