Hilary Barry stuns fans with gorgeous swimsuit photo as she hits back at age-shaming viewer
Publish Date

Friday, 19 June 2020, 2:23PM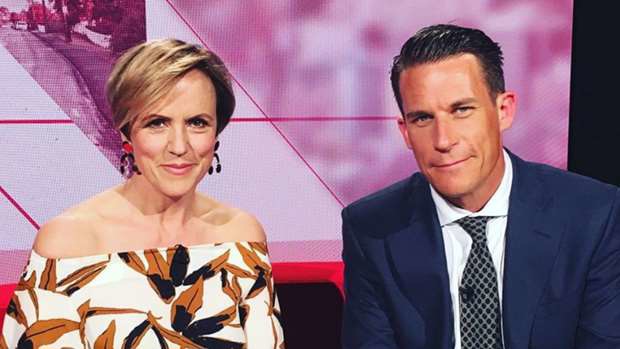 Seven Sharp's Hilary Barry has hit back at a viewer who criticised what she was wearing in the best way possible.
Taking to Instagram, the much-loved TV host first shared a screengrab of the man named Geoff's comment.
"Please encourage Hilary to dress properly. Exposed shoulders are for the young," his comment read.
In the caption, Hilary swiped back writing: "Some classic age shaming from Geoff. Just for the record, I'll wear what I like, when I like."
She later followed up her takedown with a stunning photo of her wearing a once piece, strapless swimsuit – rocking the exposed shoulder look - on the beach.
"This is for every Geoff who ever told a woman what to wear, or what part of her body to cover up," Hilary wrote alongside the snap.
"We will not be told. Not now. Not ever," she added.
This isn't the first time Hilary has faced judgment over her wardrobe choices.
READ MORE:
• Hilary Barry and Jeremy Wells upset 'Seven Sharp' viewer with Goodnight Kiwi segment
• Hilary Barry hits back after Seven Sharp viewer complains about her showing too much cleavage
Earlier this year a woman called Jocelyn also took issue with the Kiwi star's off-the-shoulder look, to which Hilary replied: "I am a 50-year-old woman who will continue to wear exactly what I like, when I like and, wherever I like. Enough with the age-shaming. I'm embracing life. I'm pro-aging not anti-aging."
Go Hilary!