Kate Middleton, Prince William and kids surprise passengers on £73 commercial flight to Scotland
Publish Date

Friday, 23 August 2019, 10:45AM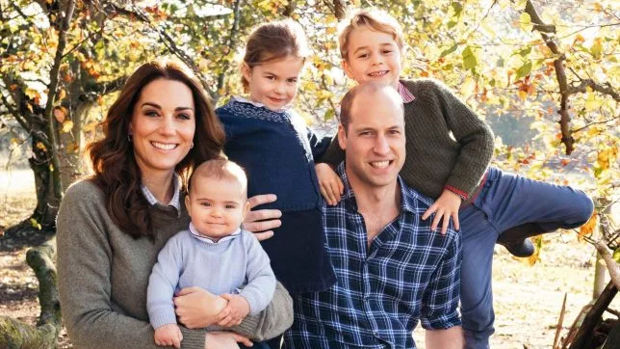 Just days after Prince Harry and Meghan Markle came under fire for taking a private jet to Ibiza and Nice for her 38th birthday, Prince William and Kate Middleton surprised passengers when they were spotted taking a commercial flight to Scotland.
Flying from Norwich to Aberdeen on a FlyBe partner aircraft, the Duke and Duchess of Cambridge were spotted walking with their three children, Prince George, Princess Charlotte and Prince Louis, while also carrying the family's baggage as they boarded the plane with the family's nanny, Maria Borrallo.
"We were delighted to welcome the Duke and Duchess of Cambridge and their family onboard one of our flights again, this time when they flew from Norwich to Aberdeen with our franchise partner Eastern Airways," a FlyBe representative told E! News.
While a passenger told The Sun: "Earlier in the flight, I'd had the feeling that someone had come on the plane that I'd recognised – but I thought it was just a footballer. We landed, and people then saw two black Range Rovers on the tarmac."
"Suddenly, Will, Kate, and the kids all got up and left. They weren't harassed by anyone at all as they got off the plane. They just seemed like a family travelling together, to be honest. No one saw them get on the plane either. It was amazing how they did it — they must have slipped on quietly after people were already seated."
According to FlyBe's booking site, the cost of a one-way ticket from Norwich to Aberdeen can start at around £73.
READ MORE:
• Prince Harry and Meghan Markle honour Princess Diana with touching post for the first time
• Meghan Markle blasted after secretly redesigning her engagement ring from Prince Harry
The family's trip comes days after the Duke and Duchess of Sussex faced backlash after they took private jets for four flights in the space of 11 days as they holidayed with their son Archie.
The royal couple - who have a reputation for being "eco-warriors" - have now been labelled as hypocrites for not considering their carbon footprint with the environmentally-damaging flights.
Prince Harry is also reported to have flown privately to Google Camp in Sicily, where he delivered a bare-foot speech about climate change.