Meghan Markle's estranged father Thomas explains why he released her private letter to the media
Publish Date

Tuesday, 8 October 2019, 9:39AM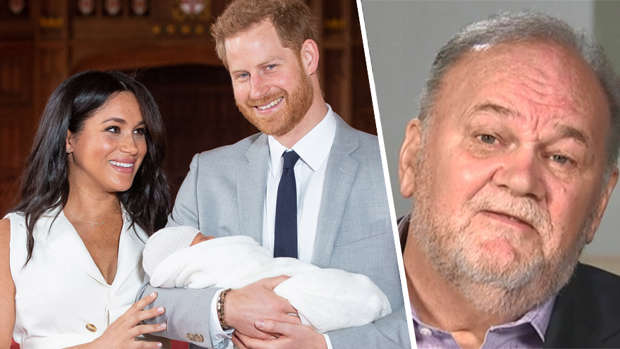 Meghan Markle's estranged father Thomas Markle has been keeping largely out of the spotlight for a few months now ... that was until this week.
Just days after Prince Harry announced he has launched legal action against Mail on Sunday over claims it unlawfully published Meghan's private letter to her father, the 75-year-old former lighting director has spoken out about his controversial decision to release the letter to the press. 
Thomas - who hasn't seen his daughter since before she married Harry in May 2018 - claims he initially never intended to make the five-page handwritten letter public and had kept it secret for six months after receiving it from Meghan's Los Angeles business manager Andrew Meyer in August 2018.
However, Thomas felt he was forced to release some of its details when an "unnamed long-time friend" of Meghan's "misrepresented" its contents in America's People magazine in February.
The Duchess of Sussex's long-time friend had portrayed the letter as loving and conciliatory, saying: "After the wedding she wrote him a letter. She's like, 'Dad. I'm so heartbroken. I love you, I have one father. Please stop victimising me through the media so we can repair our relationship.'"
He said: "I decided to release parts of the letter because of the article from Meghan's friends in People magazine. I have to defend myself. I only released parts of the letter because other parts were so painful. The letter didn't seem loving to me. I found it hurtful."
READ MORE:
• ROYAL TOUR: Baby Archie makes first official public appearance looking just like Prince Harry
• Prince Harry caught on camera "snapping" at reporter amidst attack on British media
"The letter was presented in a way that vilified me and wasn't true. It was presented as her reaching out and writing a loving letter in the hope of healing the rift, but the letter isn't like that at all. I have the right to defend myself."
"When I opened the letter I was hoping it was the olive branch I'd longed for. I was expecting something that would be a pathway to reconciliation. Instead, it was deeply hurtful. I was so devastated I couldn't show it to anyone – and never would have, had it not been for the People magazine piece which meant I had to release portions to defend myself."
Mr Markle still hopes a reconciliation with his daughter is possible, saying: "I don't recognise the person who wrote the letter but I still love my daughter. All it would take is one phone call and most of this craziness would stop." 
The 38-year-old former actress has been estranged from her father since he famously skipped her and Prince Harry's wedding last May amid fallout stemming from the staged photo scandal and him repeatedly speaking about the Sussexes to the press.
Thomas claims he hasn't been able to reach Meghan, alleging that she is in a "cone of silence" among the royals.