Meghan Markle to visit Princess Diana's grave for the first time on the anniversary of her death
Publish Date

Sunday, 25 August 2019, 4:04PM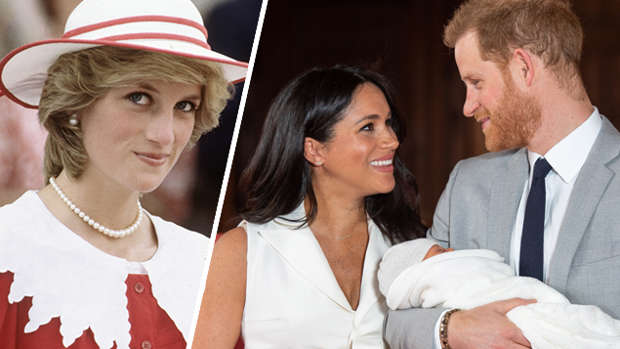 While Prince Harry and Meghan Markle have been together for over three years, the Duchess of Sussex is set to make her first-ever visit to Princess Diana's burial site.
According to the Daily Mail, Meghan, Harry and their baby son Archie will take a trip to the Althrop estate to visit his mother's final resting place in honour of the 22nd anniversary of her death on August 31.
A royal source told the publication: "Harry wants Meghan to see his mother's resting place."
Diana, who was tragically killed in a car accident back in 1997 at the age of 36, was laid to rest in the middle of a tranquil island on a lake in the grounds of her childhood home.
READ MORE:
• Prince Harry and Meghan Markle honour Princess Diana with touching post for the first time
• Prince Harry and Meghan Markle have been slammed as being 'hypocrites' after holiday in Ibiza
Harry and his brother Prince William used to visit Althorp Estate twice a year – on her birthday on July 1 and on the anniversary of her death. 
However, the visit will also mark Harry's first visit since 2017 when the brothers attended a private ceremony for her 56th birthday.
The Duchess' first visit to Diana's grave is bound to mean a lot to Harry, as he previously said that the two would have been "best friends."
The Duke of Sussex has maintained a close bond with Diana's family and he also proposed to Meghan with a custom-made engagement ring, which features two diamonds from his mother's personal jewellery collection.