Meghan's priceless response
Section

News,

Publish Date

Thursday, 20 December 2018, 2:38PM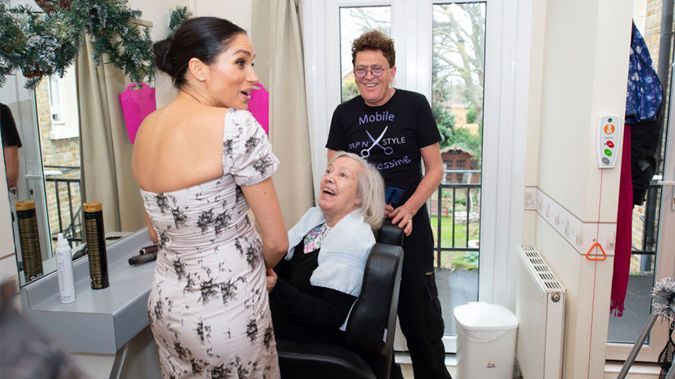 Whether it's online, or in person, Meghan Markle has been known to dish out some great one-liners throughout her time in the spotlight.
At a royal visit to an elderly care home just yesterday, Meghan got chatting to a resident and the topic of children came up.
Meghan then asked her if she had any children, "No, I didn't, I had a career," she said.
"That, I understand," the Duchess of Sussex replied. 
READ MORE: 
Royal fans have since claimed that the remark has given some insight into what Meghan's views on the dividing topic could be.
They also praised Meghan for her sympathetic response on Twitter.
"Very cool of her," another wrote.
READ MORE: 
The woman that Meghan was talking to, Josephine Gordon, is a very successful actor (just like Meghan) who starred in various TV shows and films over the years.