Prince Harry and Meghan Markle face backlash from fans over their security being publicly funded
Publish Date

Wednesday, 15 January 2020, 10:01AM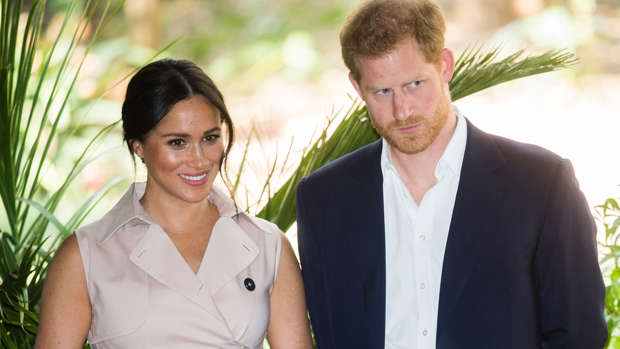 Last week the Duke and Duchess of Sussex shocked the world when they announced they would be stepping down from their royal duties and would no longer be receiving their Sovereign Grant income - which comes from the money the Queen gets from taxpayers each year.
However, Canadian fans of the monarchy have been left outraged when it was revealed their security would still be funded by taxpayers because of their status as "internationally protected people."
On their website, they stated: "The Duke and Duchess of Sussex are classified as internationally protected people which mandates this level of security."
Currently, it is believed the cost of security for Prince Harry and Meghan Markle - which is met by Scotland Yard's Royalty and Specialist Protection Command - is around £600,000.
Canadian Prime Minister Justin Trudeau said this morning that there would be "discussions" on whether taxpayers would have to fund the couple with their impending move to Canada. 
In an interview with Canada's Global News, Trudeau said that while his government would play "some role" in Harry and Markle's life in Canada, there would be "lots of discussions" about whether taxpayers would have to fund their security.
"I think most Canadians are very supportive of having royals be here, but how that looks and what kind of costs are involved, there are still lots of discussions to have," the Prime Minister said.
READ MORE:
• Prince Harry and Meghan Markle share their first family Christmas snap starring baby Archie
• Prince Harry shares heartbreaking revelation camera flashes remind him of Princess Diana's death
Global News noted that the Canadian government traditionally covers the costs of police protection when world leaders and royals visit the country and that it would likely be obligated under the law to provide security for the couple when they become residents because of their royal status.
After a crisis meeting of senior royals yesterday, the Queen said she had agreed that Prince Harry and Meghan could split their time between the UK and Canada but that "complex matters" would have to be resolved.
The monarch said she had ordered final plans to be drawn up in the next few days.