Prince Louis has officially started talking!
Publish Date

Friday, 6 December 2019, 9:17AM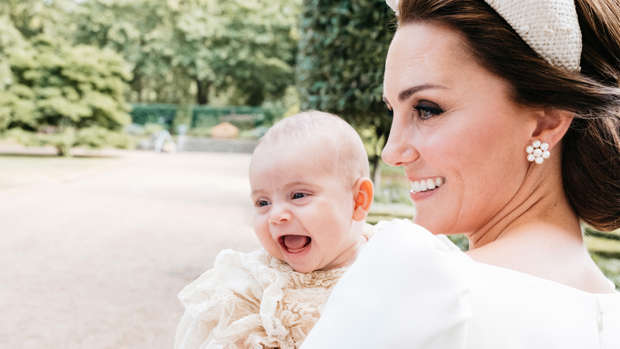 They really do grow up so fast!
During an appearance yesterday, at Peterley Manor Farm in Buckinghamshire - where she was helping children pick out Christmas trees for their classrooms - the Duchess of Cambridge shared a new revelation about her youngest son while chatting to a young boy who kept trying to get her attention.
Speaking about 18-month-old Louis, the duchess stroked the boy's cheek and said: "You remind me of my little Louis, he keeps saying, 'Me, me, me.' And he wants to come everywhere with me!"
Catherine - who also has Prince George, six, and Princess Charlotte, four, with husband Prince William - helped hold up the trees so the children could look at them properly.
Farm owner Roger Brill told People magazine: "She was fantastic with the youngsters. She was in there moving them around and holding them up.
READ MORE:
• It has been revealed Princess Charlotte is surprisingly already worth more than Prince George
• Prince Louis looks identical to Prince George in new side-by-side comparison photo
"I will have to give her a job at the weekend, I think. She was a very good saleswoman!"
Catherine also made eco-friendly reindeer food with the children and admired the Christmas decorations they were making, as well as asking them what they were hoping to find under their trees.
While it has been a couple of months since royal fans last got a glimpse of the youngster - who was born on April 23, 2018 - according to sources, the littlest royal is a very "happy" baby.
"He really is the most cheerful, smiley little boy – he's always so happy and content," one source said.