Princess Diana's iconic gown worn during dance with John Travolta to be auctioned
Publish Date

Friday, 22 November 2019, 2:18PM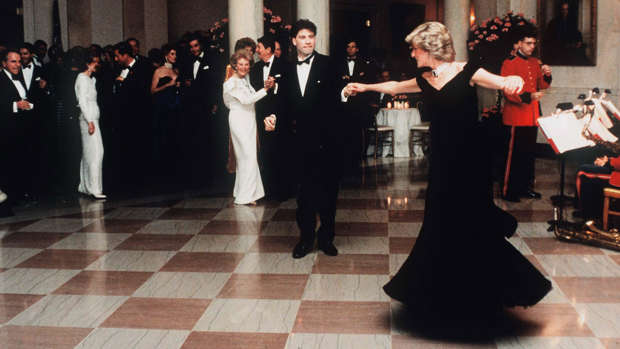 We all remember the once-in-a-lifetime moment when Princess Diana danced with John Travolta at the White House in November 1985.
How could we forget? It was the world's most glamorous Princess and the world's most handsome movie star dancing together as 'You Should Be Dancing' from Saturday Night Fever played.
And now you could own a piece of that historic evening.
The elegant midnight blue Victor Edelstein evening gown worn by the "People's Princess" is up for auction.
The dress, which features a sexy off-the-shoulder neckline, fitted bodice and mermaid style skirt, is up for sale via auction on Monday 9 December.
According to UK's premier vintage auctioneer, Kerry Taylor Auctions, the gown will be auctioned off at a whopping sum of £350,000 (NZ$705,600).
Its website describes the dress as being one of Diana's most "iconic and important" outfits.
"This is one of the most iconic and important of all of Princess Diana's dresses. Victor Edelstein made dresses for Princess Diana over an eleven-year period. She would often pop into his shop at 3-4 Stanhope Mews and look through the collections whilst her security guard waited outside.
READ MORE:
• It has been revealed Princess Charlotte is surprisingly already worth more than Prince George
• Prince Louis looks identical to Prince George in new side-by-side comparison photo
"The Princess saw this model in his studio in burgundy and requested it be made for her in midnight blue. The fittings for the gown took place in her private apartments at Kensington Palace.
"At the last fitting, Princess Diana was so delighted with the final result that she rushed to show it to Prince Charles. Mr Edelstein recalls that the Prince, who appeared in full regimental dress (as he had an official engagement that day), told the Princess that she looked wonderful in the gown and that it would be perfect to wear with jewels."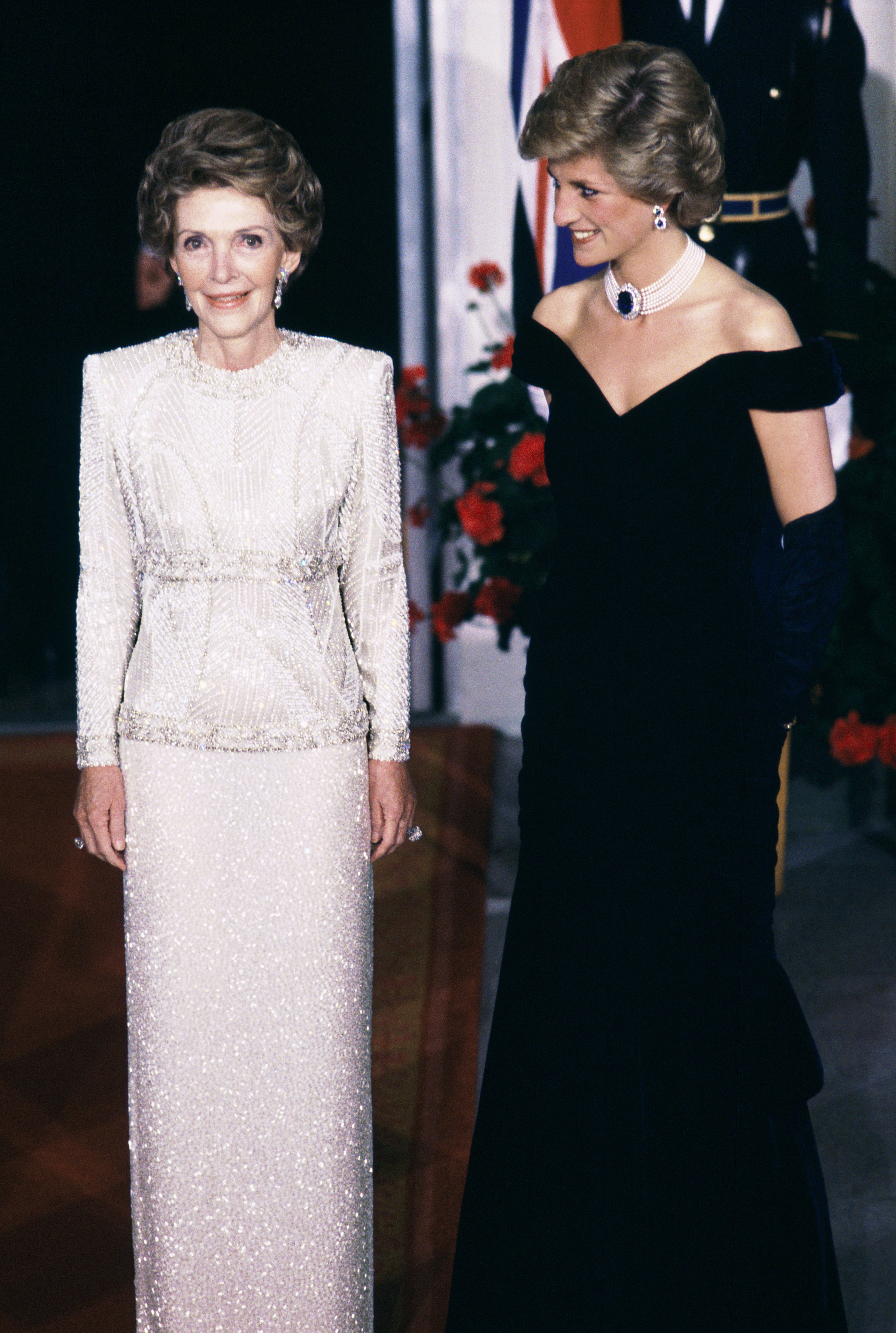 The dress was one of Diana's personal favourites; she wore it at least five times, including in 1987 for her official portrait by Lord Snowdon with the same pearl necklace.
The gown was also a part of the 2018 exhibition Diana: Her Fashion Story, at the Kensington Palace in London.
We wonder which lucky bidder will buy the stunning gown!