Pupils at Prince George and Princess Charlotte's school in isolation over coronavirus fears
Publish Date

Friday, 28 February 2020, 10:16AM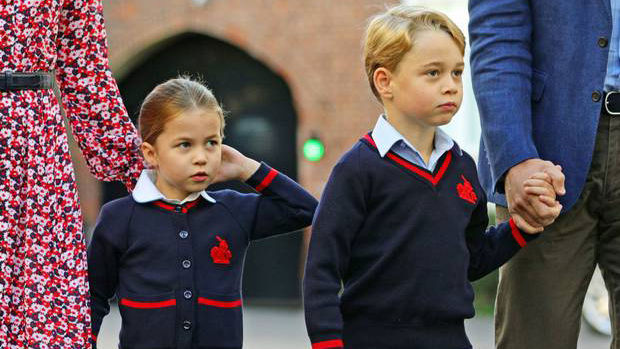 Pupils at Prince George and Princess Charlotte's £19,000-a-year school are in isolation over fears they may have contracted the deadly coronavirus.
Four students from Thomas's Battersea are currently in quarantine at home as they await test results for the deadly bug after their return from a school trip to northern Italy.
It is understood two of the children came home early after developing flu-like symptoms.
The school is one of more than 40 in the UK affected by the coronavirus, which has so far killed more than 2,700 people globally.
At least 13 schools across the UK have now closed over the fears, as staff and pupils return from Italian ski trips.
A statement from Thomas's Battersea said: "Like all schools, we are taking very seriously the potential risks related to the spread of Covid-19 and to this end we are following the Government's instructions to the letter on infection prevention and case management in which it is suspected that some staff member or students exposed to the virus or showing any symptoms.
READ MORE:
• Kate Middleton shares never-before-seen photo she took of Princess Charlotte
• Prince Louis looks identical to Prince George in new side-by-side comparison photo
"We currently have a very small number of students who have been evaluated and these individuals currently remain in their homes waiting to receive the results of their exams.
"All parents have been informed and we have maintained regular communication with our school community to ensure that councils are shared and important information circulated."
The statement also said that it would "preserve the confidentiality of staff and students and would not comment on specific cases".
George, six, is now in year 2 at St Thomas's while four-year-old Charlotte started in September.